Psychology
Online psychology degrees from accredited universities and schools.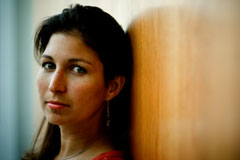 What is Psychology?
Simply stated, psychology is a study of the mental and behavioral characteristics of individuals or groups of people. Psychologists do research, analyze results and apply their knowledge to a wide range of areas including health, management, education, marketing, and sports.
Psychologists work in a variety of settings and usually develop specialties such as:
Counseling — provide guidance and advice to people seeking help with common, every-day issues.
Clinical Psychology — work in counseling practices, hospitals or clinics.
Organizational Psychology — strive to improve work place productivity and environment through application of psychological principals.
School Psychology — address student behavior and learning problems, work with teachers and parents to provide healthy social environment, assess learning disabilities, etc.
Psychology Degrees
Although a doctor's degree is usually required for a clinical or counseling psychologist, school psychology requires a specialist (Ed.S.) degree or, in some states, a master's degree. A master's degree qualifies one to work as an organizational psychologist or as an assistant to a clinical psychologist and a bachelor's degree provides the ability to assist other psychologists in community health programs or in research. In addition to an appropriate degree, all states require psychologists to be licensed or certified and, in many states, continuing education is required for renewal of the license or certificate.
A career in psychology requires the ability to work with people using sensitivity, compassion, patience and perseverance. Psychologists need to be effective listeners with the ability to skillfully analyze and resolve problems, communicate ideas and provide thoughtful support and wise direction.
Job Opportunities with a Psychology Degree
Employment opportunities for psychologists are expected to grow faster than the average for all occupations over the next few years. This, according the U.S. Department of Labor, is because of increased demand for psychological services in schools, hospitals, social service agencies, mental health centers, substance abuse treatment clinics, consulting firms, and private companies. The median annual earnings for clinical, counseling, and school psychologists in 2004 were $54,950. The median annual earnings of industrial-organizational psychologists were $71,400.