Public Administration
Online Public Administration degrees from accredited universities and schools.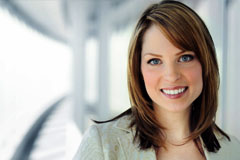 What is Public Administration?
State and local governments provide a myriad of public services that each require the talents of trained and dedicated individuals. Much like a business, a successful public enterprise requires capable management to oversee all aspects of its operation. A public entity requires individuals who can provide skillful management of finances, careful allocation of human resources, understanding of applicable laws and ordinances, good public relations know-how and many other skills. A degree in public administration will go a long way in providing the required knowledge.
Public Administration Degrees
Training for the field of public administration involves the study of the political process, public policy, administrative law, budgeting, management principles, organizational behavior, social services and a variety of other related subjects that pertain to the successful operation of a public enterprise. An associate degree provides the essential knowledge and background to launch a successful career in this field but a bachelor or masters degree can be the means of attaining higher satisfaction and better compensation.
Job Opportunities in Public Administration
Opportunities and earnings vary by occupation, size of the State or locality, and region of the country. As in most industries, professionals and managers earn more than other workers. According to the U.S. Department of Labor, the mean salary in recent years for a city manager is $88,695; for a human services director, $65,832 and for a clerk, $46,779. The USDL also states that most new jobs in the public sector will stem from steady demand for community and social services, health services, and protective services. For example, increased demand for services for the elderly, the mentally impaired, and children will result in steady growth in the numbers of social workers, registered nurses, and recreation workers. There will also be strong demand for information technology workers.