Public Safety
Online public safety degrees from accredited universities and schools.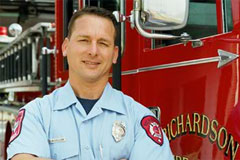 What is Public Safety?
If you are someone who doesn't mind hard work and often a certain amount of risk but also enjoys the satisfaction of serving others in order to provide for the comfort and safety of the general public, a job in the area of public safety may be right for you. The public safety sector includes jobs as police officers and detectives, firefighters, dispatchers, construction and building inspectors. It can also include jobs in such areas as animal control, natural disaster and emergency management.
Public Safety Degrees
Study and training for a degree in public safety can include study of the application of public safety in various localities, human behavior, ethics, cultural diversity, homeland security, counteracting terrorism, law enforcement, firefighting and many additional related subjects. Degrees are offered ranging from associate to doctorate. Master and Doctorate degrees in this field provide information and skills for professionals in the emergency management and public safety realm who prefer to move to a new level of knowledge and leadership.
Job Opportunities in Public Safety
The U.S. Department of Labor indicates that jobs for police officers and dispatchers are expected to increase as fast as the average for other professions over the next few years. Firefighter, construction, and building inspector jobs are expected to increase faster than the average. Police and sheriff's patrol officers had median annual earnings of $45,210 in May 2004. Median annual earnings of police and detective supervisors were $64,430; detectives and criminal investigators $53,990; first-line supervisors/managers of fire fighting and prevention workers $58,920; fire inspectors and investigators $46,340; and construction and building inspectors $43,670.