Web Design
Online web design degrees from accredited universities and schools.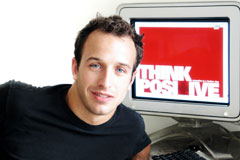 What is Web Design?
In this day and age where the Internet seems to have a significant part in each of our lives, it is no wonder that its expanse is unmatched. The ease of using the Internet has created a world where finding information, goods, and/or services are just a simple click away. As a result, more businesses and institutions are making their services available online. In order for these businesses to compete in the World Wide Web they must have professional looking and easily navigated websites. This provides job opportunities for web designers. While graphic designers main focus is printed medium, web designers' focus is on the design of websites, pages, and applications using Hyper Text Markup Language (HTML), JavaScript, and other methods.
Degrees in Web Design
Web design degrees are offered in a variety of formats. An associate degree can provide you with the skills necessary to develop and maintain websites by teaching you basic design structure and layout. Certificates along with an associate degree offer more specialized training and skills to help create more interactive and complicated website designs. As with most professions, the more training and education you receive, the greater the opportunities for advancement and higher earning potential there are.
Job Opportunities in Web Design
According to the U.S. Department of Labor, more graphic designers are switching over to careers in web design. The advancement of computers has created means whereby designers no longer have to pick up paintbrushes or stencil pads, but need only to make a few clicks of their computer mouse to create the intended design. Much like graphic designers the USDL predicts this profession to grow as fast as average for most other careers and has potential earning capability upwards of $65,000 and higher.