What is Student Financial Aid: Grants & Scholarships
A guide to the different types of grants and scholarships available to college students.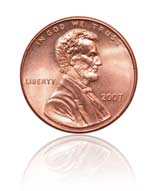 This will give you an overview of the different types of grants and scholarships available.
Federal and State Grants and Scholarships
The government gives away a lot of money each year in the form of grants and scholarships. Grants and scholarships are the best financial aid because they are free money-it's yours to keep with no repayment. Federal and state governments offer numerous types of grants. Most are need-based, which means that you'll have to demonstrate a certain level of financial need to qualify. However, it's a mistake to assume that you won't qualify, and it's in your best interest to look into applying for them.
To apply for federal financial aid (and for many state and private aid programs), you must file the Free Application for Federal Student Aid (FAFSA). Complete and submit the FAFSA as soon after January 1st as possible, and familiarize yourself with important deadlines and required documentation for specific awards. Here's a list of some of the grants and scholarships, including specific information on qualifications and award amounts, that you can apply for.
Federal Pell Grant
For undergraduate students.
Eligibility is based on financial need.
Amount available to you depends on cost of attendance, expected family contribution and total amount of program funding allotted to your school.
Maximum award of $4,050 for the 2006-2007 school year.
Academic Competitiveness Grant
For freshman and sophomore undergraduate students.
Must be Pell Grant-eligible to qualify.
Requires successful completion of a "rigorous" high school program (according to area education agency and the U.S. Secretary of Education).
Second year students must maintain 3.0 or higher Grade Point Average (

GPA

).
Maximum awards of $750 the first year and $1,300 the second year.
The National Science & Mathematics Access to Retain Talent Grant (

SMART

Grant)
For junior and senior undergraduate students.
Must be Pell Grant-eligible to qualify.
Requires major in one of several fields specified for funding:




physical, life or computer sciences
mathematics
technology
engineering
foreign language determined critical to national security



Must maintain 3.0 or higher

GPA

.


Maximum award of $4,000 per year (cannot exceed cost of attendance when combined with Pell Grant).
Federal Supplemental Education Opportunity Grant (

FSEOG

)
For undergraduate students with exceptional need.
Award priority goes to students with lowest expected family contribution.
Maximum award of $4,000 per year (amounts depend on your need, how soon you apply and the total

FSEOG

funding at your school).
Private Sources of Grants and Scholarships
Your college may offer its own grants and scholarships. (This is called "institutional aid.") This aid may require enrollment in a specific academic or athletic program.
Other sources to check out include social and professional organizations both national and local (for example, your local Rotary Club). Some charities and religious groups offer grants and scholarships as well. And ask your employer, or a parent's employer, if it provides tuition assistance.
TIPS

: Searching for Scholarships
It's easy and free to search for scholarships online. Two good places to start are:
There are lots of other scholarship search engines on the Internet, and it may be worth your time to compare results from several of them. But watch out for sites that want you to pay for this service-the same listings are available free, and you can search them yourself.