What is Student Financial Aid: Loans
An overview of the different types of student loans available.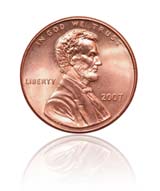 Federal Loans
There are numerous types of federally funded and federally backed (or insured) student loans. One type of loan available (for those who qualify) is called the Perkins Loan.
The Perkins Loan:
For undergraduate and graduate students.
Fixed 5% interest rate.
Maximum award of $4,000 per undergraduate year.
Maximum award of $6,000 per graduate year (cannot exceed $40,000 total when combined with undergraduate Perkins borrowing).
Federal Family Education Loan Program (

FFELP

)
The Federal Family Education Loan Program, or FFELP, makes low-interest loans available to you or your parents. The government insures these loans and offers a variety of loan types and terms.
Federal Stafford Loans:
Are borrowed through lenders.
You must be enrolled at least half-time.
Interest rate is fixed at 6.8%.
Repayment normally starts six months after leaving school (or attending less than half-time).
Subsidized Stafford
You must have financial need to qualify.
Interest is paid by the federal government while you are in school at least half-time and also during grace periods or deferments.
Unsubsidized Stafford
Financial need is not required to qualify.
Government pays no interest.
You may pay interest each month while in school or allow it to capitalize (be added to your loan principal).
Federal Direct Loan Program
Another category of loans is called the Federal Direct Loan. Just like Federal Family Education Loan Program (FFELP) loans, the Federal Direct Loan Program provides Stafford and PLUS loans. The difference is that rather than borrowing program money through a bank or other participating private lender, Direct Loans come straight from the federal government to your school account.
Eligibility, interest rates and borrowing limits are the same as for FFELP loans. You have a choice of four repayment plans, with slight term variations from those offered by the FFELP. Once you are in repayment mode, you will send your monthly Direct Loan payments to the U.S. Department of Education's Direct Loan Servicing Center.
Parent Loans for Undergraduate Students (Parent

PLUS

)
In addition to your other financial aid, your parents may be able to borrow a PLUS loan to help you pay for school. Here are some qualification and things to remember:
You must be a dependent, undergraduate student.
A credit check (looking at credit history and credit rating) is required.
You do not have to show financial need to qualify.
Your parents may borrow up to your total cost of attendance, minus any other aid you receive.
The loan is not subsidized (the government pays no interest).
Repayment normally starts 60 days after full disbursement of the loan. However, some lenders may enable borrowers to defer payments while the student is enrolled. Check with the lender.
Graduate

PLUS

Loans
If you are a graduate or professional student working on an additional degree or certificate, you may qualify for the new Graduate PLUS loan. Other than undergraduate and dependent status, the eligibility requirements are the same as for Parent PLUS loans.
The loan terms are similar, too, but have an additional benefit of allowing you to apply for a deferment while you are enrolled at least half-time.
Consolidation Loans
Consolidation loans let you combine multiple student loans in order to make a single monthly payment, thereby "consolidating" your education debt. You can arrange a consolidation loan through either the government or a private lender.
Interest rates on federal student loan consolidation are based on the rates at which you originally borrowed, but are capped at 8.25%.
Federal student loan consolidation loans have a fixed rate—private student loan consolidation programs may have fixed or variable rates.
Consolidation loans may lower your monthly payments and extend your repayment period.
Consolidation loans may cost more in long-term interest (because you're paying the loan over a longer period of time).
Private Loans
Even if you qualify for a scholarship or a federally funded grant or loan, you still may need extra cash to pay your school bills. You may look for that money from private loans offered by some banks and other private lenders. Note, however, that you should almost always maximize your borrowing from federal loans before tapping into private student loans.
Here's why: Interest rates on federal student loans are limited to a relatively low percentage. That's not the case with private loans. Also, interest on private loans may be capitalized more often (meaning, added to the loan principal), increasing the amount of money you ultimately are charged for borrowing.
Approval and terms for private loans are based on your credit history. If your rating is bad or non-existent, you might need a cosigner to qualify. Poor or minimal credit may also result in a higher interest rate on your loan.
Additionally, fees and penalties can be higher than with government-backed loans. And your repayment terms may not be as favorable. All in all, the smart thing is to use private loans only as a last resort—and to make private loans as small a portion of your financial aid portfolio as possible.
Work Study
You may also be able to offset some of your tuition by working at a part-time job assigned by your school. Here are the details:
For undergraduate and graduate students.
Jobs may be on or off campus (off campus jobs may require relevance to your major or public interest).
You will earn no less than the minimum wage.
Wages may be more depending on job difficulty and required skills.
Number of hours you may work is determined by your need, how early you apply and total amount of work study funding at your school.