What to Consider Before Starting an Advanced Degree Program
Some simple but important things to consider before enrolling in an advanced degree program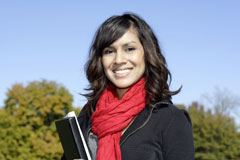 I am just finishing up a doctoral degree. If you plan to go back to school for a Master's or a PhD – make sure you know what you are getting into.
Ask yourself the following questions:
Will I get a job after the advanced degree?
Do I plan to study full-time? In this case, am I okay with a drastic pay-cut?
Will the advanced degree boost my career in a big way?
Will my job pay me more, after the degree?
Weigh options – Is a Master's degree better than an

MBA

? What best leverages my position or skill-set?
In which city is the University? How is the job market in that city/state?
Will my current company sponsor my education?
After thoughts, after PhD:
More academic experience and less corporate experience. Have to work in a lower position, which I am over-qualified for. No matter what, I have to pay my dues
Not a big jump in the pay.

MBA

would have been more viable
Studied in Detroit – Jobs waning
Good Luck!
By Shah-Kapoor, a writer at Helium.com