Why Can't I Find A Job?
Over the past few years, there have been a lot of people asking the same question, "Why can't I get a job?"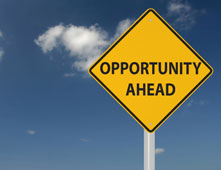 Since every person's situation is a little bit different, it's difficult to answer this question for everyone. There are some things that every person can do, though, in order to improve his or her chances of landing a job.
1. Get a degree
Often times the very first thing that recruiters and hiring managers look at when sifting through resumes and applications is the education level of those applicants. Nine times out of ten, they will put the applicants with the highest degrees and/or the most education on the short list of those who receive an interview.
If you have been applying for jobs over and over and haven't been successful, maybe it's time to strongly consider going back to school. No matter your level of education, it never hurts to get more education and training. If you have a GED, maybe you should consider starting out by getting an associate's degree or a certificate at a vocational college. If you have a bachelor's degree, maybe you should consider getting a master's degree to boost your potential. Just remember, the more knowledge and skills you have, the more desirable you become in the eyes of a potential employer.
Some people get intimidated by the idea of going back to school. Some people don't even know where to start. A good place to start is by checking online. By searching for degrees and schools online, you can start your search from the comfort of your own home in a non-threatening, low-key manner. Start by searching for degrees that peak your interest. If you see something that catches your eye, you can request more information about a particular school, degree, or program free of charge.
2. Check your resume
Look over your resume to see if everything is accurate and up-to-date. It would also be a good idea to have someone you trust look over your resume to check for possible errors and/or give you suggestions on how to improve your resume. Keep in mind that often times hiring managers receive hundreds of resumes for one position, so even the slightest error could give them reason to set your resume aside and move on.
If you don't have a resume, and you don't know where to start, or you don't know anyone who can look over your resume for you, there are some online resources that you can check for guidance. Also, check your local colleges or community centers for resources. Many colleges and community centers will offer free courses on how to spruce up your resume and give you tips on how to get hired for a job.
3.Look and Act Professional
You know how the saying goes; you never get a second chance to make a first impression. When interviewing for a job, make sure to be well groomed and appropriately dressed. You may even want to ask the person who contacted you for the interview what the appropriate manner of dress would be for the interview. When in doubt, always dress your "Sunday best." Guys should wear a suit and a tie. Ladies should were a suit, or a skirt and a blouse, or a business dress. It is always better to be overdressed for an interview than to be underdressed.
Prepare and brush up on your interviewing skills before any interview. Below are a few tips.
Know something about the company and position you are applying for before going into the interview. The person interviewing you will be impressed if you have knowledge of the company and its mission. It will also allow you to more easily answer questions that are asked of you.
Be cognizant of your body language. Don't slouch in your chair or look too relaxed. Sit straight up and more toward the front of your seat than the back.
Look at your interviewer in the eyes when answering questions. It will portray a sense of confidence.
Be five minutes early. There isn't a much worse start to an interview than being late.
4. A few more things
Here is a quick list of a few more things to consider.
Is your email address professional? Your friends may think your email address is funny, but will potential employers?
Don't keep calling to check on the status of your application. If you are really anxious, one brief phone call or email may be appropriate.
Don't be too picky. If you really need a job, don't be too choosy with your selections.
Monitor your Facebook and other social media accounts. Potential employers may check on these types of things to see what kind of person you are. Don't put anything on there that would embarrass you.
If you follow these things, your chances of landing a job will be much greater, and you will finally be able to stop asking yourself, "Why can't I get a job?"