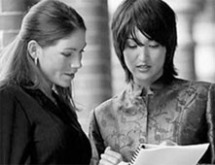 Argosy University
28 Campuses
Argosy University is an institution of higher learning founded upon the principle that relationship building is at the heart of both educational and professional success. Drawing upon our more than 30-year history of granting degrees in professional psychology, our academic programs focus on the interpersonal skills vital to professional achievement, while our faculty and staff nurture students' confidence – as well as competence – to thrive in their chosen fields.
Accreditation
Accreditation & Licensing Link: http://www.argosy.edu/about-us/accreditation-licensing.aspx?h=1
See
auprograms.info
info for program duration, tuition, fees, and other costs, median debt, salary data, alumni success, and other important info.
Programs, credential levels, technology, and scheduling options vary by school and are subject to change. Not all online programs are available to residents of all U.S. states. Administrative office: Argosy University, 601 South Lewis Street, Orange, CA 92868 © 2018 Argosy University. All rights reserved. Our email address is materialsreview@argosy.edu.
Key Data
Date Established:
2001
School Type:
Campus
Degrees Offered:

Certificate

Associate

Bachelor's

Graduate Certificate

Master's

Doctoral

Post-doctoral Certificate
View our program list