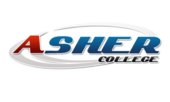 Request information
We are a vocational college and career trade school offering education, support, and training to our students. Our career training programs include information technology, medical career training, business career training and Associate of Applied Science degrees.
School

School Type:
Campus
Degrees Offered:

Certificate

Associate

Accreditation

ACCET ACCREDITED
The Accrediting Council for Continuing Education Training (ACCET) is a voluntary group of educational organizations affiliated for the purpose of improving continuing education and training. Through its support of an independent Accrediting Commission, the ACCET membership promulgates and sustains the Standards for Accreditation along with policies and procedures that measure and ensure educational standards of quality. ACCET is recognized for this purpose by the U.S. Secretary of Education and, accordingly, is listed by the U.S. Department of Education as a nationally recognized accrediting agency.
California
Nevada
Texas
Asher College… It's about the quality.
We are a vocational college and career trade school offering education, support, and training to our students. Our career training programs include information technology, medical career training, business career training and Associate of Applied Science degrees. As a student at Asher College, you can earn certifications through:
CompTIA (A+, Network+, Security+ and Linux+)
Microsoft (MCP, MCSA, MCSE, MOS)
Cisco (Cisco Certified Network Associate)
AAPC (American Academy for Professional Coders- Certified Professional Coder)
Request information