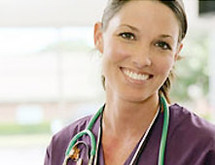 South University
South University is dedicated to providing educational opportunities for the intellectual, social, and professional development of a diverse student population and focused on the student experience and helping you to achieve your educational goal.
Accreditation
Accreditation & Licensing http://www.southuniversity.edu/about/accreditation.aspx?h=1
See suprograms.info for program duration, tuition, fees, and other costs, median debt, alumni success, and other important info.
Programs, credential levels, technology, and scheduling options vary by school and are subject to change. Not all online programs are available to residents of all U.S. states. For gainful employment data please visit suprograms.info. Administrative office: South University, 709 Mall Boulevard, Savannah, GA 31406-4805 copy; 2015 South University. All rights reserved. Our email address is materialsreview@southuniveristy.edu.
Key Data
Date Established:
1899
School Type:
Online
Degrees Offered:

Associate

Bachelor's

Graduate Certificate

Master's

Doctoral
View our program list