Home »
Aviation Technology / Pilot
Aviation Technology / Pilot Degrees
Career summary: Aircraft Mechanic
Average Salary

$64,310

National Average, Source: Bureau of Labor Statistics

Career Outlook

Good

3% job growth by 2028, which is below average
Earn a degree in aviation technology / pilot from an accredited college
Overview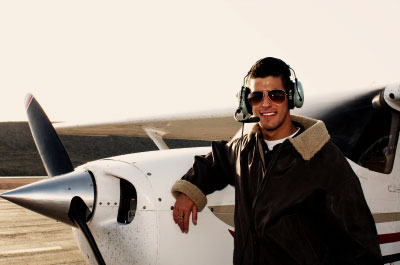 Why would I want an avionics maintenance technology degree?
A degree in avionics maintenance technology will give you the practical skills you need to become a professional in the aircraft maintenance industry. This is an important line of work, as thousands of people will fly on the machines that you would be in charge of servicing. If you have ever dreamed of being able to earn a good, steady living by working with your hands, then this would be a good degree for you to consider.
Job Description
What do people with avionics maintenance technology degrees do?
People who get their degrees in avionics maintenance technology go on to get certified by the FAA (Federal Aviation Administration) and become aircraft and avionics equipment mechanics and service technicians. These mechanics and technicians are in charge of performing scheduled maintenance, making repairs, and completing inspections on aircrafts according to the guidelines set forth by the FAA.
Many aircraft mechanics perform scheduled maintenance on airplanes. Scheduled maintenance on airplanes is base on the number of hours flown, calendar days since the last inspection, cycles of operation, or a combination of any of the above. These maintenance checks range from more simple tasks like checking brakes, valves, pumps, and air-conditioning systems to more complex tasks like inspecting engines, landing gear, instruments, and pressurized sections. Some of this is done by standing on ladders and/or scaffolding and working through special openings in the plane, and some of the maintenance is done by gathering information from electronic boxes which carry valuable diagnostic information. Other maintenance a mechanic or technician might do includes repairing sheet metal or composite surfaces and checking for corrosion, distortion, and cracks in the fuselage, wings, and tail. Once all of the maintenance and repairs are complete, mechanics must then test everything to make sure that it all works properly.
Avionic technicians and mechanics can specialize in certain areas of maintenance and repair. Below is a list of the most common specialties.
Airframe Mechanics: They work on all parts of an aircraft except for the instruments, power plants, and propellers.
Powerplant Mechanics: They specialize in working on aircraft engines and, to a limited extent, the propellers.
Avionics Technicians: They specialize in the repair and maintenance of the computers and electronics of aircrafts, for example, navigation and radio communications and weather radar systems.
Some of the most common areas for aircraft mechanics and technicians to work include:
Scheduled Air Transportation
Federal Executive Branch
Aerospace Product and Parts Manufacturing
Nonscheduled Air Transportation
Support Activities for Air Transportation
Salary
How much do aircraft mechanics and technicians make?
According to the Bureau of Labor Statistics, the median hourly wage for aircraft mechanics and technicians in 2019 was $30.81. The middle 50 percent earned between $24.13 and $40.54. The lowest 10 percent earned less than $18.22, and the highest 10 percent earned more than $48.59. Those mechanics who worked for major airlines generally earned more than other mechanics.
Career Outlook
How popular are aircraft mechanic and technician jobs?
Jobs in this industry aren't the most popular, but the job growth and the job outlook are both very steady. According to the Bureau of Labor Statistics, jobs in the aircraft mechanic and technician industry are expected to grow by about 3% through the year 2028, which is about the average growth rate among all jobs.
Growth will be spurred by a growing population and a growing economy, which will lead to more air travel. The only factor slowing down the industry is the willingness by some companies to outsource these services to overseas outfits. This will be limited, though, because many of those outfits overseas don't follow service guidelines that are as strict as the FAA guidelines.
Career Path
How do I become an aircraft mechanic or technician?
This is an industry that you can qualify to work in through on-the-job training, although it is very rare. The best and the simplest way of becoming an aircraft mechanic or technician is by getting a degree in avionics maintenance technology at an aviation technician school. All aircraft mechanics and technicians must be certified through the FAA or work under the supervision of someone who is certified. A degree in avionics maintenance technology will teach you the skills you need in order to become a certified aircraft mechanic or technician.
Aviation Technology / Pilot Schools (0)
...Please wait... more schools are loading...