Engineering Degrees
Career summary: Mechanical Engineers
Average Salary

$80,580

National Average, Source: Bureau of Labor Statistics

Career Outlook

Good

5% job growth by 2022, which is below average
Earn a degree in engineering from an accredited college
Online Engineering Degree
Engineers, it sometimes seems, make the world go 'round. The fact is that statement is closer to the truth than many people realize. Almost every aspect of our modern, technological society can, in some way, be tied to a school of engineering. The education and training required to get into this field can be pretty intense, though, which is why it is so important to find the right school for your chosen pursuits.
An online engineering degree is a convenient way to participate in these classes on your own time and at your own pace. It doesn't matter if you are going into mechanical, electrical, or aerospace engineering, you are going to need a degree from a respected and accredited school. Pursuing an engineering education online may be convenient, but if you are enrolled at an accredited school, you will find that the requirements and classes in the curriculum have not been relaxed in any way.
A Bachelor's degree is usually the minimum for getting a job in any engineering field, though it is possible to go much with a higher degree. Many jobs also require that you complete various certifications before you can go to work due to industry regulations or other special needs. The good news is that you can also complete the certification process the same way you received your online engineering degree.
Skilled and reliable engineers are always in high demand. The jobs and projects they work on usually don't have much room for error, so employers continually watching for competent and educated engineers. Take a look at the programs and schools listed here and start working toward your online engineering degree today.
Overview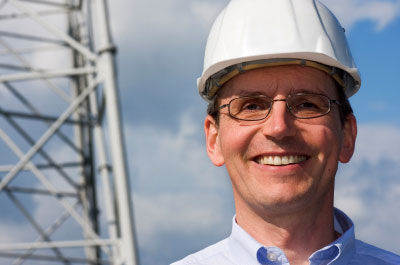 Why would I want a mechanical engineering degree?
A degree in mechanical engineering will help you develop the knowledge and skills you need to have an exciting career in a field with interesting specialties and good salaries. If you are technically oriented, if you like math and physics, and if you like creating things, then a degree in mechanical engineering may be just the degree you are looking for.
Job Description
What do mechanical engineers do?
Mechanical engineering is one of the broadest engineering disciplines. The things they design and make are used in everyday life. They also design and make tools and machines that are used by engineers in other fields. Another sign of their diversity is that they work in all phases of business, which includes design, production, operations, research and development, teaching, sales, and management.
There are a wide range of machines, tools, and equipment that mechanical engineers work on. Some of the power-producing machines that they produce include electric generators, steam and gas turbines, internal combustion engines, and other large motors. They also work on power using machines such as refrigerators, air conditioning units, material-handling systems, elevators and escalators, industrial production equipment, and robots. They also work on gadgets, which includes technical tools which are used by mechanics, technicians, and other engineers.
Often times mechanical engineers will specialize in a particular area in their field. Some of these specialties include energy systems; applied mechanics; automotive design; manufacturing; materials; plant engineering and maintenance; pressure vessels and piping; and heating, refrigeration, and air-conditioning systems. Other mechanical engineers may work as administrators or go into teaching and research. The industries that employ the highest amount of mechanical engineers are listed below.
Architectural, Engineering, and Related Services
Scientific Research and Development Services
Federal Executive Branch
Aerospace Product and Parts Manufacturing
Navigational, Measuring, Electromedical, and Control Instruments Manufacturing
Other industries that employ a high amount of mechanical engineers include engine, turbine, and power transmission equipment manufacturing; industrial machinery manufacturing; and motor vehicle manufacturing.
Salary
How much do mechanical engineers make?
According to the Bureau of Labor Statistics, the median annual salary for mechanical engineers in May, 2010 was $78,160. The middle 50 percent earned between $62,360 and $98,150. The lowest 10 percent earned less than $50,550, and the highest 10 percent earned more than $119,480. The median hourly wage for mechanical engineers in 2010 was $37.58.
The states with the highest average annual salaries for mechanical engineers were Alaska, District of Columbia, Virginia, Colorado, and California. They paid out a combined average annual salary of $94,622.
Career Outlook
How popular are mechanical engineering jobs?
Jobs in mechanical engineering have always been quite popular, and they will continue to be steady into the foreseeable future. According to the Bureau of Labor Statistics, jobs in this industry will increase by 6 percent through the year 2018, which is a little slower than the average growth rate among all jobs. With that said, there are jobs in business and other industries that aren't directly related to mechanical engineering which are available to mechanical engineers, so the job outlook for mechanical engineers is actually better than what the numbers show.
Growth in the mechanical engineering field will come from new technologies in biotechnology, materials science, and nanotechnology. Growth will also come through continued improvement of products and systems which are designed by mechanical engineers.
Career Path
How do I become a mechanical engineer?
In order to become a mechanical engineer you must earn at least a bachelor's degree in mechanical engineering from an accredited college or university. Courses for mechanical engineering degrees include calculus, physics, and life sciences along with mechanical engineering specialty courses. In order to do research, teach, or more easily obtain career advances, a master's or doctorate degree in mechanical engineering is required.
...Please wait... more schools are loading...