Esthetics Degrees
Career summary: Skincare Specialists
Average Salary

$34,090

National Average, Source: Bureau of Labor Statistics

Career Outlook

Very Good

11% job growth by 2028, which is much faster than average
Earn a degree in esthetics from an accredited college
Overview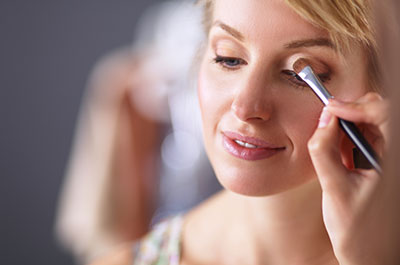 Why would I want an esthetics degree?
Estheticians, or skincare specialists, usually work in salons, health and beauty spas, or, less frequently, medical offices. Although most work full time, many work evenings and weekends. This is particularly true for self-employed workers who run their own salons.
Job Description
What does a person with an esthetics degree do?
Skincare specialists typically do the following:
Evaluate clients' skin condition and appearance
Discuss available treatments and determine which products will improve clients' skin quality
Remove unwanted hair, using wax, laser, or other approved treatments
Clean the skin before applying makeup
Recommend skin care products, such as cleansers, lotions, or creams
Teach and advise clients on how to apply makeup and how to take care of their skin
Refer clients to another skincare specialist, such as a dermatologist, for serious skin problems
Disinfect equipment and clean work areas
Salary
How much does someone with an esthetics degree make?
The median hourly wage for skincare specialists was $16.39 in May 2019. The median wage is the wage at which half the workers in an occupation earned more than that amount and half earned less. The lowest 10 percent of skincare specialists earned less than $9.85 per hour, and the top 10 percent earned more than $30.07 per hour.
Career Outlook
How popular are esthetics jobs?
The increase in employment reflects demand for new services being offered, such as minisessions (quick facials at a lower cost) and mobile facials (making house calls). In addition, the desire among women and a growing number of men to reduce the effects of aging and to lead a healthier lifestyle through better grooming, including skin treatments for relaxation and well-being, should result in employment growth.
Career Path
How do I get a job in esthetics?
Skincare specialists usually take a state-approved cosmetology or esthetician program. Although some high schools offer vocational training, most people receive their training from a postsecondary vocational school.
...Please wait... more schools are loading...