Real Estate Degrees
Career summary: Real Estate Agents
Average Salary

$50,730

National Average, Source: Bureau of Labor Statistics

Career Outlook

Good

7% job growth by 2028, which is faster than average
Earn a degree in real estate from an accredited college
Real estate is defined as property in the form of land and buildings. The real estate industry is involved in deriving revenue from the purchase and sale of land and buildings, either by direct buying and selling or by assisting others to buy and sell. Various types of businesses are included in the industry such as real estate agencies, brokerages, appraisal companies, development companies and property management businesses. Together, these businesses provide a multitude of job opportunities including real estate agents, managers, accountants, appraisers, construction contractors, property managers, etc.
Overview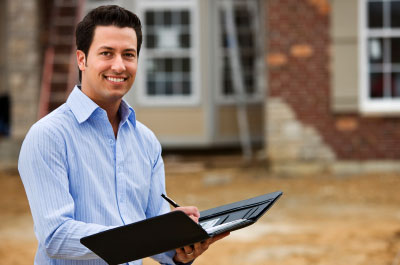 Why would I want a real estate degree?
A degree in real estate will give you the skills and knowledge you need to work in an exciting industry that is constantly on the move and can provide you with a lucrative salary. Real estate is not for the faint of heart, though. It can be very competitive, and you have to be able to deal with stiff competition while running your own business. If you work well independently, thrive off of competition, and like being in the heart of big business, then a degree in real estate would be a good fit for you.
Job Description
What do people with real estate degrees do?
The vast majority of people who earn real estate degrees go on to become real estate agents (also known as real estate salespeople or realtors) and real estate brokers. Real estate agents and brokers help people buy and sell real estate. Their responsibilities are quite similar. The biggest difference is that real estate brokers are able to own and/or manage a real estate firm. Although real estate agents also run their own businesses, they must work under the management or supervision of a licensed broker as independent contractors.
Real estate agents and brokers often times specialize in a particular area in real estate. Some of the most common specialties that agents and brokers go into are listed below.
Residential Homes: This is the biggest sector of real estate specialties. Many people who are looking to buy or sell homes often times don't even know where to start. Real estate professionals help these people through the process of buying or selling their homes.
Residential Building Construction: The process of building a home is much different than the process of buying an existing home. Real estate professionals who specialize in home construction have in depth knowledge of the building process and they are able to help buyers make critical decisions when going through the building process.
Commercial Real Estate: Buying and selling commercial real estate is a much different process than buying and selling homes. There is generally much more money involved, and real estate professionals in this area must be familiar with investment lingo, rules, and practices.
Land Subdivisions: Some real estate agents specialize in buying and selling vacant lots which are zoned for building homes, sometimes known as subdivisions.
Farms and Ranches: Real estate professionals in this specialty know the things that are important in buying and selling farms and ranches. This may include anything from grazing land to stables. What's important to farmers and ranchers are much different than what's important to people who are looking to purchase a home, and real estate professionals in this niche need to know what those things are.
Salary
How much do real estate professionals make?
According to the Bureau of Labor Statistics, the median salary for real estate agents in 2019 was $48,930. The middle 50 percent earned between $ 33,600 and $ 75,340 a year. The lowest 10 percent earned less than $24,930, and the highest 10 percent earned more than $111,800.
The median salary for real estate brokers in 2019 was $58,210. The middle 50 percent earned between $36,580 and $92,790 a year.
Career Outlook
How popular are real estate jobs?
Jobs in this industry are quite popular, and they will continue to be popular into the foreseeable future. Real estate agent and broker jobs are expected to grow by 14% through the year 2018, which is faster than the average growth rate among all jobs. Spurring this growth is a growing population of people who are looking to buy homes, as well as the growing perception that real estate will be a good investment over the long run.
Career Path
How do I become a real estate professional?
In order to become a real estate agent or broker, you must be a high school graduate and have the proper licenses, which are granted on a state level. More and more companies, though, are turning to those who have college degrees, especially those who have degrees in real estate, as real estate transactions have become more legally complex.
...Please wait... more schools are loading...