Home »
Alternative Therapy
Bachelor's Degrees in Alternative Therapy
Career summary: Chiropractors
Average Salary

$75,000

National Average, Source: Bureau of Labor Statistics

Career Outlook

Good

11% job growth by 2030, which is faster than average
Earn a degree in alternative therapy from an accredited college
One of the best ways to prepare for a career in alternative therapy is through a college education. A Bachelor's Degree will help you develop entry level skills, general alternative therapy know how and the basic alternative therapy experience you need to start your career off right. You may also consider a Continuing Education in Alternative Therapy to help you take your education and career to the next level. Please select alternative therapy school below.
Overview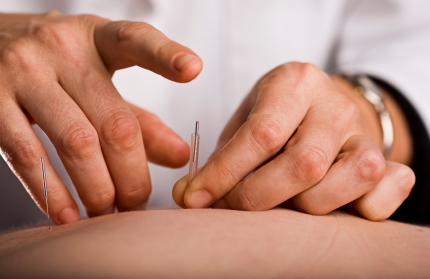 Why would I want an alternative therapy degree?
A degree in alternative therapy is for people who really enjoy helping others and have an interest in medicine and healing. Generally speaking, the pay isn't as good as an MD., but people who practice alternative medicine have a lot more freedom to explore various treatments for their patients since they aren't bogged down by insurance companies and other restrictions. They also generally spend more time and have more interaction with their patients than MD's do.
Job Description
What do people with an alternative therapy degree do?
Like conventional medicine, there are many fields of alternative medicine that you may go into if you have a degree in alternative therapy. The term "alternative" refers to anything that does not fall within the realm of conventional medicine, so someone with an alternative therapy degree could do anything from acupressure to electro-homoeopathy. Some of the most common jobs in alternative therapy are listed below:
Acupuncturist: They treat patients by inserting needles into the patients' bodies along their energy meridian. Its general theory is based on the premise that bodily functions are regulated by the flow of an energy-like entity called qi. Acupuncture corrects imbalances in the body by unlocking or correcting the flow of the qi.
Chiropractor: They, according to the Association of Chiropractic Colleges, "focus on the relationship between the body's main structures – the skeleton, the muscles, and the nerves – and the patient's health." They do this through various adjustments in the spine and skeletal system.
Chinese Medicine Practitioners: If you visit a traditional Chinese medicine practitioner, you'll notice that a typical visit is much like that of a conventional family practitioner. The differences are that when they diagnose, instead of looking at your ears and throat, they will feel your pulse and look at your tongue; and, instead of writing you a prescription for pharmaceutical medicine, they'll write you a prescription for a series of herbs. They may incorporate other things in your healing as well, such as acupuncture, qigong, feng shui, etc.
Aromatherapist: They use essential oils and other aromatic compounds to help reduce stress, improve cognitive function, and general well-being.
Herbologist: Is someone who is an expert in treating illnesses with herbs and other natural substances such as fungus, minerals, certain animal body parts, etc.
Even though nutritionists and masseuses are considered alternative therapists, they are not on the list because we offer a separate degree for both fields.
Salary
How much does someone in alternative therapy make?
Due to the breadth of the field, it's difficult to say exactly how much someone in alternative therapy makes. Many chiropractors make a very good living earning in the neighborhood of $52,800 to $97,760. Acupuncturists, on the other hand, make anywhere from $56,840 to $115,010. Most professionals in the alternative therapy field set their own prices, either by appointment or by the hour, so the more successful you are the more you can charge for your services.
Career Outlook
How popular are alternative therapy jobs?
There aren't exact statistics available for alternative therapy jobs, but the job outlook is better than ever. There are two main factors driving the demand for alternative therapies. The first one is that we have an aging population in the United States, so all areas of health care are in higher demand, which includes alternative therapies. The second reason is that many people aren't finding answers to their health problems in conventional medicine, so they are looking more and more to alternative ways to find solutions for their health issues.
Career Path
How do I become an alternative therapy professional?
Most jobs in the industry require some sort of certification. The best and easiest way to prepare for certification is by getting an alternative therapy degree. If you know the specific area that you want to concentrate on, and you can find a degree in that area, then that would be the best way to go.
The only other possible way to get the training needed to pass the certification tests is through an apprenticeship, but they are very difficult to find and won't necessarily give you the in depth training and knowledge needed to pass certification.
Alternative Therapy Schools (0)
...Please wait... more schools are loading...