Home »
Business Administration / Management
Certificates in Business Administration / Management
Career summary: Administrative Services Managers
Average Salary

$96,940

National Average, Source: Bureau of Labor Statistics

Career Outlook

Good

7% job growth by 2028, which is slightly faster than average
Earn a degree in business administration / management from an accredited college
One of the best ways to prepare for a career in business administration / management is through a college education. A Certificate will help you develop entry level skills, general business administration / management know how and the basic business administration / management experience you need to start your career off right. You may also consider a Bachelor's in Business Administration / Management to help you take your education and career to the next level. Please select business administration / management school below.
Overview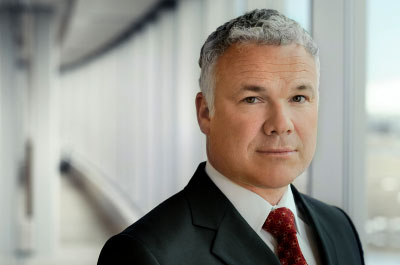 Why would I want a business management & administration degree?
One of the biggest advantages to getting a business management & administration degree is job security. While some businesses may have to cut back in certain areas to stay afloat financially in an economic downturn, those same businesses will always need someone to stay around to manage the business and oversee operations. Another advantage to being in management and administration is that when things go well with businesses they are managing, they often get the recognition accompanied with bonuses. It's often a double edged sword, though, as far as recognition is concerned, because when businesses don't do so well, managers and administrators can also be the scapegoats.
Job Description
What does a person with a business management & administration degree do?
There are a wide variety of jobs that are offered to people who hold business management & administration degrees. Most of them include managing people or operations, but not all of them. Some positions that don't involve actual management include contract specialists, business analysts, personal bankers, insurance sales agents, and general sales. Most of the positions offered to people with business management and administration degrees do involve some kind of management, though.
Some of the most common jobs in this field are:
HR Manager
Business Analyst
General/Business Manager
Banking Manager
Contract Specialist
Operations Manager
Retail Store Manager
Office Manager
Sales Manager
Financial Analyst
Salary
How much does a business manager/administrator make?
The median starting salary for a business manager is a little lower than some of the other business degrees with a median range of $48,000-$65,000. The good news is that it is still well above the median starting salary for all industries. The upside potential with people who hold management degrees is also much higher than most other business degrees. In fact, one of the reasons many people choose management degrees is for the upside potential in salary. Plus, many people who are in high-level executive positions who have salaries in the millions of dollars started their paths in management.
Career Outlook
How popular are business management/administrative jobs?
The job outlook in the business management sector is good. In fact, among the top ten fastest growing jobs in the entire business industry is a sales manager. As was mentioned earlier, businesses are always in need of someone to manage and oversee operations, so business management majors will always be in demand. The growth rate of management jobs over the next decade is a little above the average growth rate among all jobs.
Career Path
How do I become a business manager/administrator?
The real key in becoming a manager in almost any company is longevity. Generally speaking, the longer you stay with a company the more opportunities you'll have to move up the management chain. Getting a degree in business management & administration can only speed up that process. The degree that will speed up the process even more is a Master's in Business Administration (MBA). Many companies will offer upper management positions to students who have just graduated with their MBA. If you have worked for a company for quite some time, and you don't have a graduate degree, the company might even be willing to pay for you to go back to school to get your master's degree in business, especially if management believes that you will stay with the company long term.
Business Administration / Management Schools (3)
...Please wait... more schools are loading...