Certificates in Court Reporting
Career summary: Court Reporters
Average Salary

$60,130

National Average, Source: Bureau of Labor Statistics

Career Outlook

Good

7% job growth by 2028, which is slightly faster than average
Earn a degree in court reporting from an accredited college
One of the best ways to prepare for a career in court reporting is through a college education. A Certificate will help you develop entry level skills, general court reporting know how and the basic court reporting experience you need to start your career off right. You may also consider a Bachelor's in Court Reporting to help you take your education and career to the next level. Please select court reporting school below.
Overview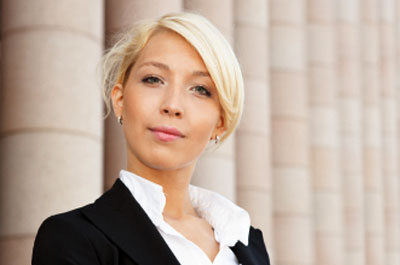 What classes will I take to earn my court reporting degree?
Courses for court reporting are designed to give you an understanding the job, the equipment, and various subjects that could come up in the courtroom. It starts out with an Introduction to Court Reporting, which provides basic knowledge and preparation for the career. You may take a medical course to understand some anatomy, diseases, and drugs. You'll likely go into intermediate classes like Machine Shorthand, which will up your speed and accuracy so you don't spell "inconvenience" as "incontinence". And some of the classes you take will teach you about law and court procedures.
Job Description
What kinds of jobs could I get with a court reporting degree?
Currently there's a shortage of court reporters nationwide, so you're fortunate to be entering the job market with many openings. The most popular and fastest-growing jobs are webcasters, who record company events and conferences; broadcast captioning; judicial court reporting; communications and real time translation. Employers could be federal, state, or local governments, or businesses. You can additionally go into administration, consulting, or teaching. Some similar occupations are data entry and information processing, human resources, translators, receptionists, and secretaries.
Salary
How much does a court reporter make?
Median annual wage is $60,130 or about $28.91 per hour. You'll most likely earn between $44,120 and $85,400. It's a little higher for reporters in local government and a little lower in business. The west coast and northeast regions of the country generally pay best. You may be paid per hour or per page, and if you freelance, you'll be paid per job.
Career Outlook
How is the job market?
The outlook is excellent, according to the Bureau of Labor Statistics. It'll be especially good for you if you have certification. Demand is increasing for real-time captioning and translation. In this way, court reporting is expanding beyond the courtroom. Live television and similar media broadcasting create a need for captioning, which is federally mandated, to service the deaf and hard of hearing. Webcasting is another great venue with good job prospects.
Career Path
What skills do I need to become a court reporter?
Hopefully your typing skills aren't too rusty, because you're required to crank out a minimum of 225 words per minute. This may be the most daunting, but fortunately you'll have tools to assist you in this measure. As a stenographer, you will familiarize yourself with shorthand and perhaps even customize your dictionary of shorthand terms, and later be required to format it to proper grammatical structure. Or instead, you may use a voice silencer, where you speak into an enclosed microphone exactly following what is said real time; or monitor audio equipment which records the proceedings. You will need to be an active listener in order to transcribe language word-for-word. Writing, solid reading comprehension, and speaking are each key skills. And if you suffer from a horrible case of restless leg syndrome, this will be a difficult job. The work requires you to sit quietly and patiently in the corner, like Mom just punished you, except now you're getting paid for it.
Court Reporting Schools (0)
...Please wait... more schools are loading...