Home »
Political and Social Sciences
Certificates in Political and Social Sciences
Career summary: Political Scientists
Average Salary

$122,220

National Average, Source: Bureau of Labor Statistics

Career Outlook

Good

5% job growth by 2028, which is as fast average
Earn a degree in political and social sciences from an accredited college
One of the best ways to prepare for a career in political and social sciences is through a college education. A Certificate will help you develop entry level skills, general political and social sciences know how and the basic political and social sciences experience you need to start your career off right. You may also consider a Bachelor's in Political and Social Sciences to help you take your education and career to the next level. Please select political and social sciences school below.
Overview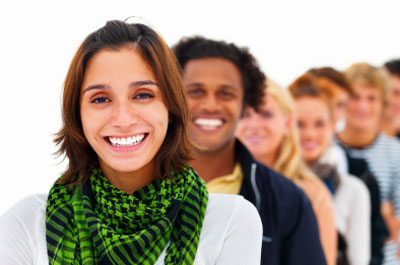 Why would I want a degree in political science?
Earning a degree in political science is not for the faint in heart, but the rewards for making it through may just be worth it. The job outlook for political science graduates is very good, and the salaries are surprisingly high. If you have an interest in public policy, in studying and learning about human society, or you would like to work for the Federal Government, then a degree in political science would be a good fit for you.
Job Description
What do people with political science degrees do?
There are a variety of career options for people who get their degrees in political science. Many of them go on to law school (almost 20% of law school students did their undergraduate degree in political science), business school, or work for non-profit organizations. There are also many who choose political science as their careers. The most common jobs for those who stay in the political science arena are listed below.
Sociologists
Political Scientists
Public Policy Analysts
Foreign Service Officers
Polling Analysts
Of the five listed above, the vast majority become either sociologists or political scientists. Sociologists study society and human and social behavior by examining groups, cultures, organizations, and social institutions people form. They also study activities people participate in and social norms among social, religious, political, economic, and business organizations. They take this information and try to relate it to or explain things such as the spread of technology, crime, social movements, and epidemics of illness. They also trace the origin and growth of these groups and interactions. Their work and findings are utilized by educators, law makers, and administrators to try to resolve social problems and put into place relevant public policy.
Political scientists also study human behavior and interaction, but their focus is more toward interaction on a political level, such as relations between the United States and other countries, the institutions and political life of nations, the politics of small towns or major metropolises, and the decisions of the U.S. Supreme Court. They also analyze the structure and operation of government through studying public opinion, political decision making, ideology, and public policy. Law makers and other government officials use this information to help them make political decisions, write new bills, and make new laws.
Salary
How much do sociologists and political scientists make?
According to the Bureau of Labor Statistics, the median annual salary for sociologists in 2019 was $83,420. The middle 50 percent earned between $62,460 and $108,500. The lowest 10 percent earned less than $46,920, and the highest 10 percent earned more than $141,770. The median annual salary for sociologists in scientific research and development services was $100,730.
The median annual salary for political scientists in 2019 was $ 122,220. The middle 50 percent earned between $ 87,990 and $ 148,960. The lowest 10 percent earned less than $ 60,960, and the highest 10 percent earned more than $ 164,210.
Career Outlook
How popular are sociologist and political scientist jobs?
Jobs in sociology and political science are quite popular, and they will continue to be popular into the foreseeable future. According to the Bureau of Labor Statistics, jobs in this field are expected to grow by 9%, which is faster than the average growth rate among all jobs. This growth rate is largely due to the increased use of social and political research in a variety of fields, not just for government and public policy use.
Career Path
How do I become a sociologist or a political scientist?
The best way to become a sociologist or political scientist is by getting a political science degree. Most applicants who have bachelor degrees qualify for entry-level positions as research assistants, market analysts, etc. Master degrees are usually required for those who want to conduct research and head up projects. Also, a background in mathematics and/or statistics would be highly recommended, as quantitative research methods are increasingly being used in this field.
Political and Social Sciences Schools (0)
...Please wait... more schools are loading...