Diplomas in Accounting / Finance
Career summary: Accountants and Auditors
Average Salary

$71,550

National Average, Source: Bureau of Labor Statistics

Career Outlook

Good

6% job growth by 2028, which is as fast as average
Earn a degree in accounting / finance from an accredited college
One of the best ways to prepare for a career in accounting / finance is through a college education. A Diploma will help you develop entry level skills, general accounting / finance know how and the basic accounting / finance experience you need to start your career off right. You may also consider a Bachelor's in Accounting / Finance to help you take your education and career to the next level. Please select accounting / finance school below.
Overview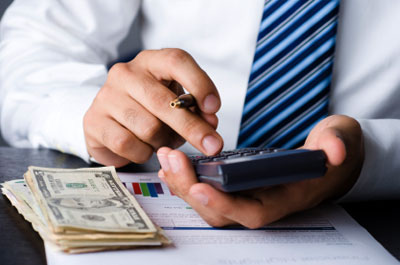 Why would I want an accounting degree?
There are many reasons why an accounting degree would be desirable. Being among the top of the list of reasons why someone would want to get an accounting degree is the stability of the profession. Due to tax rules and regulations; businesses, government agencies, and individuals will always need the services of an accountant. Accounting is a job that will always be in demand and will provide good, steady income no matter what area of accounting you choose.
Job Description
What does an accountant do?
In the public sector (businesses and agencies) accountants are in charge of making sure that funds are spent efficiently, public records are kept accurately, and taxes are paid properly and on time. They also analyze financial information and communicate that information to various departments and/or clients. They provide this information by preparing, analyzing, and verifying financial documents (such as balance sheets and budget forecasts).
In the private sector, accountants offer a variety of services which include preparation of tax returns, budget analysis, financial and investment planning, information technology consulting, and limited legal services.
Some of the most common jobs in the accounting field are:
Public Accountants
Management Accountants
Government Accountants and Auditors
Internal Auditors
Salary
How much does an accountant make?
Like many fields, the salaries for accountants vary quite a bit, depending on your level of education and experience. According to the Bureau of Labor Statistics, the mean salary for accountants and auditors was $71,550 in 2019. The middle half of professionals in the field earned between $55,900 and $94,340, while the bottom ten percent earned $44,480, and the top ten percent earned a six digit income, with an average salary of $124,450.
Career Outlook
How popular are accounting jobs?
In the introduction, we mentioned that the accounting field is a very stable and reliable field to be in, and the statistics prove that statement. Employment in the accounting field is expected to grow by 6 percent through the year 2028. This growth rate is about average for all occupations. Some of the reasons for the job growth include changing financial laws and tax code, an increase in businesses, and increased accountability for protecting an organization's stakeholders.
Career Path
How do I become an accountant?
In order to do basic bookkeeping and other basic financial duties, you don't need to have any formal training. Many mom and pop stores either keep their own books or hire someone who earns an hourly wage to keep their books for them. In order to get a decent salary, though, most positions require at least a bachelor's degree. Some companies require a master's degree in accounting, or a master's degree in business with an emphasis in accounting, before they will consider someone for a position.
Accounting / Finance Schools (4)
...Please wait... more schools are loading...