Diplomas in Architecture / Urban Planning
Career summary: Architects
Average Salary

$80,750

National Average, Source: Bureau of Labor Statistics

Career Outlook

Good

8% job growth by 2028, which is faster than average
Earn a degree in architecture / urban planning from an accredited college
One of the best ways to prepare for a career in architecture / urban planning is through a college education. A Diploma will help you develop entry level skills, general architecture / urban planning know how and the basic architecture / urban planning experience you need to start your career off right. You may also consider a Bachelor's in Architecture / Urban Planning to help you take your education and career to the next level. Please select architecture / urban planning school below.
Overview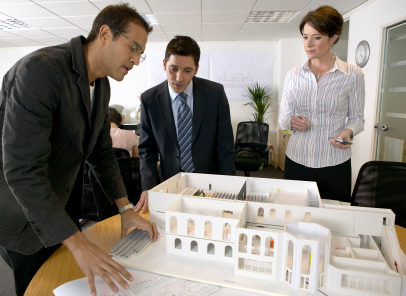 Why would I want a degree in architecture or urban planning?
Architects and urban planners tend to be careers that are in high demand. You can find fulfillment in seeing your designs come to life in a very real way and help make a positive impact on the environs around you. You can also lend a hand to the green initiatives around the world by designing eco-friendly structures and cities that will benefit generations to come. Plus, let's just say it – you can make some decent money doing it!
Job Description
What kinds of jobs could I get with a degree in architecture or urban planning?
A degree in architecture or urban planning can lead to many things besides what you would expect. You could get jobs such as architectural historian or teacher; marine architect; interior, industrial, furniture, or set designer; building contractor; surveyor; cartographer; draftsperson; and environmental engineer. Urban planners can use their skills in any number of capacities, including working with local government to decide placement of roads, buildings, parks, and structures for the best environmental benefit to the city.
5 Common Careers:
Architect
Architectural Project Manager
Architectural Technician
Urban Planner
City Planner
Salary
What classes will I take to get a degree in architecture and urban planning?
Classes for architectural majors would include those such as: Architectural Design Fundamentals, Introduction to Architecture, Environmental Architectural Design; Technology; Natural Systems and Architecture, Structures and Materials, History of Architecture, Architectural Design: Urban, and Architectural Drawing, etc. For urban planners, you'll be taking a lot of classes in geography, economics, and political science.
Career Outlook
How popular are jobs in architecture and urban planning?
Thanks in part to a severe lack of caves and other natural protective shelters, architects and urban planners are highly sought after professionals. New homes, malls, office buildings, theaters, prisons, and all types of buildings are always being built, and new and innovative designers are always needed. While the economic troubles in recent years hit a blow to architecture and urban planning (as it did everywhere), they are expected to be some of the first jobs to recover as spending increases again. [http://www.bls.gov/oco/ocos038.htm#outlook]
Career Path
How do I become an architect or urban planner?
Like most careers, get as much experience as you can while still a student. Find internships and jobs or volunteer opportunities in your field and learn as much as you can from the professionals. The more project examples you have in your portfolio, the better.
To become an architect, students will need to complete a five-year program of study in a Bachelor of Architecture program. They can then go on to complete a Master of Architecture program depending on their level of experience and the type of job they want to get. The final requirements for an architectural license are a period of professional training and passing the Architectural Registration Examination.
To become an urban planner, a master's degree in urban or regional planning (or a related field like urban design or geography) is generally needed. A bachelor's degree in geography, economics, political science, or environmental design is a good place to begin. Getting certification from the American Institute of Certified Planners will be your final step.
Architecture / Urban Planning Schools (0)
...Please wait... more schools are loading...