Diplomas in Forensics
Career summary: Forensic Science Technicians
Average Salary

$59,150

National Average, Source: Bureau of Labor Statistics

Career Outlook

Very Good

14% job growth by 2028, which is much faster than average
Earn a degree in forensics from an accredited college
One of the best ways to prepare for a career in forensics is through a college education. A Diploma will help you develop entry level skills, general forensics know how and the basic forensics experience you need to start your career off right. You may also consider a Bachelor's in Forensics to help you take your education and career to the next level. Please select forensics school below.
Overview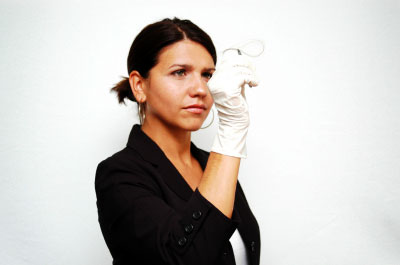 Why should I get a forensics degree?
You may like forensics if you enjoy reading a good mystery, watching crime shows, doing puzzles and piecing together clues for a solution, or if biology and chemistry were favorite high school classes for you. These interests are related to the science of forensics. To establish a career in forensics, you will most likely need at least a bachelor's degree. Many require a master's, and some of the higher-level jobs, such as in the medical field, will even demand a doctorate.
Job Description
What kinds of jobs could I get with my forensics degree?
Some common careers in forensics are forensic science technician, medical examiner, coroner, forensic pathologist, investigator, crime laboratory analyst, crime scene examiner, and forensic engineer. You could also get into some unusual areas of forensics. For example, if you'd like to combine sculpting or drawing with justice, you can! Using science and perhaps a human skull, you'd recreate the features of a suspect to assist investigations. You could also be an economist, statistician, and more. Related jobs include clinical laboratory technologists, zoologists, archeologists, optometrists, and fire investigators.
Common Jobs
criminalist
medical examiner
crime laboratory analyst
crime scene examiner
forensic engineer
Salary
How much do Forensic Science Technicians make?
The average salary for a forensic science technician is $59,150. Low-end forensic scientists earn $35,620 while high-end jobs pay $97,350.
Career Outlook
How is the job market?
Most careers in forensic science are expected to grow much faster than average in the coming years. This is excellent opportunity for you to enter the field, and there are some exciting new developments like increasing electronic and cyber crime. It is also becoming more important that you are highly skilled and qualified as the industry grows more complex and challenging.
Career Path
What skills do I need?
The skills you'll need vary somewhat depending on what exactly you'd like to do. You will probably need to be a capable computer and software user. Technology of some kind is almost inescapable in forensics. Likewise, a sound understanding of natural sciences (and you could specialize in your favorite)—chemistry, biology, genetics, pathology, so on—will be necessary. You should be observant, and paperwork is an important part of forensics. You'll be expected to keep records of various information about the crime scene or your findings. Sometimes you may present evidence in court to prove culpability of suspects. Analytical thinking and complex problem solving are also positive skills.
What classes will I take to get my forensics degree?
The curricula of your specialized courses will focus on teaching you about the criminal justice system, courts and evidence, and the techniques for collecting and examining data. You may get a degree with a focus in crime scene investigation. Class titles may include Criminology (the study of criminal behavior) or other forensic psychology type learning, Criminal Investigation, Crime Scene Photography, and others like Trace Evidence Analysis, Chemistry, Toxicology, and Digital/Multimedia Sciences. As you may have noticed, forensics is very science and technology driven.
...Please wait... more schools are loading...