Doctoral Degrees in Child Development
Career summary: Mental Health Counselors and Marriage and Family Therapists
Average Salary

$49,610

National Average, Source: Bureau of Labor Statistics

Career Outlook

Excellent

22% job growth by 2028, which is much faster than average
Earn a degree in child development from an accredited college
One of the best ways to prepare for a career in child development is through a college education. A Doctoral Degree will help you develop entry level skills, general child development know how and the basic child development experience you need to start your career off right. You may also consider a Post-doctoral Certificate in Child Development to help you take your education and career to the next level. Please select child development school below.
Overview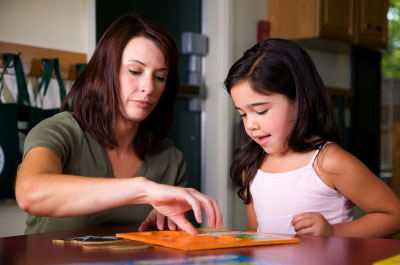 Why would I want a degree in child development?
A degree in child development will give you the knowledge and skills you need to be employed in a variety of jobs working with young children. If you enjoy working with children and possess integrity, honesty, and sensitivity to others' needs, then a degree in child development may be a good fit for you and your career goals.
Job Description
What do people with child development degrees do?
People who get their degrees in child development go into a variety of careers which involve the teaching, nurturing, and developing of young children. Some of the most common careers that people with child development degrees go into are listed below.
Child Development Specialists: They work with children who have special physical or mental needs. Their duties include evaluating and monitoring children to determine physical and mental development, and developing therapy plans accordingly. They work with parents to make sure that their children are able to follow the plans that are laid out for their children.
Day Care Teachers: They are in charge of caring for very young children (usually ages 1 through 4) whose parents have to work and are unable to take care of them during the day. Aside from supervising the children and making sure they eat and take naps, they also teach children basic skills through games and activities.
Preschool Teachers: They are responsible for teaching young children (usually ages 3 through 5) the basic building blocks for future learning. They teach things like the alphabet, phonics, numbers, and counting. They also organize games and activities to help develop other skills like social and motor skills.
Day Care Administrators: They are in charge of the daily operations of day care centers. This includes everything from meeting with parents, to ordering supplies, to making sure teaching and activity programs are appropriate for their students.
Preschool Administrators: They are much like the "principals" of preschools, as they are responsible for the overall administration of their schools. They are in charge of everything from academic standards, to managing teachers, to disciplining students, etc.
Salary
How much do people with child development degrees make?
The median hourly wages for the most common jobs for child development majors are listed below. Aside from the figures for child development specialists, the figures were taken from the Bureau of Labor Statistics and are based on surveys taken in 2019.
The median wage for preschool teachers was $30,520.
The median wage for preschool directors was $48,210.
Source: https://www.bls.gov/ooh/community-and-social-service/marriage-and-family-therapists.htm.
Career Outlook
How popular are jobs for people with child development degrees?
Jobs in this industry are quite popular, and they will continue to be popular into the foreseeable future. According to the Bureau of Labor Statistics, the jobs in this industry are expected to grow by about 22% through the year 2028, which is faster than the average growth rate among all jobs. Spurring the growth in this industry is the increasing trend of both parents working full-time jobs as well as the increased desire for parents wanting their children to have a formal education at even younger ages.
Career Path
How do I know if getting a child development degree is right for me?
The first question you have to ask yourself is whether or not you love children and you truly love working with and teaching them. If you can answer yes to these questions, then a degree in child development may be a good fit for you. If you are looking for a career that is high paying, then you may want to look at other degrees.
Child Development Schools (1)
...Please wait... more schools are loading...