Home »
Supply Chain Management
Doctoral Degrees in Supply Chain Management
Career summary: Logisticians (Supply Chain Managers)
Average Salary

$74,750

National Average, Source: Bureau of Labor Statistics

Career Outlook

Good

5% job growth by 2028, which is much faster than average
Earn a degree in supply chain management from an accredited college
One of the best ways to prepare for a career in supply chain management is through a college education. A Doctoral Degree will help you develop entry level skills, general supply chain management know how and the basic supply chain management experience you need to start your career off right. You may also consider a Post-doctoral Certificate in Supply Chain Management to help you take your education and career to the next level. Please select supply chain management school below.
Overview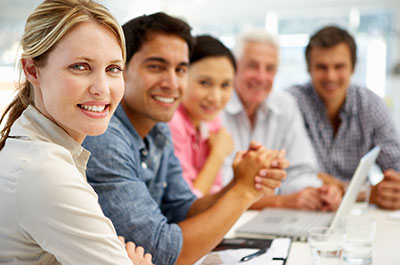 Why would I want a supply chain management degree?
Supply chain managers (also called logisticians) analyze and coordinate an organization's supply chain: the system that moves a product from supplier to consumer. They manage the entire life cycle of a product, which includes how a product is acquired, distributed, allocated, and delivered.
Job Description
What does an supply chain manager do?
Logisticians typically do the following:
Direct the allocation of materials, supplies, and finished products
Develop business relationships with suppliers and customers
Work to understand customers' needs and how to meet them
Design strategies to minimize the cost or time required to move goods
Review the success of logistical functions and identify areas for improvement
Propose improvements to management and customers
Salary
How much does a supply chain manager make?
The median annual wage for logisticians was $74,750 in May 2019. The median wage is the wage at which half the workers in an occupation earned more than that amount and half earned less. The lowest 10 percent earned less than $44,020, and the top 10 percent earned more than $120,400.
Career Outlook
How popular are supply chain management jobs?
Employment of logisticians is projected to grow 5 percent from 2018 to 2028, much as fast as the average for all occupations. Employment growth will be driven by the vital role logistics plays in the transportation of goods in a global economy.
Companies rely on logisticians to manage the movement of their products and supplies. Managing their operations in this way allows the companies to compete in a highly globalized market. The performance of the logistical and supply chain process is an important factor in a company's profitability. Supply and distribution systems have become increasingly complex, with the aim of maximizing efficiency while minimizing cost. Therefore, employment is expected to grow rapidly as companies need more logisticians to move products efficiently, solve problems, and identify areas for improvement.
Career Path
How do I become a supply chain manager?
Logisticians may qualify for positions with an associate degree. However, as logistics becomes increasingly complex, more companies prefer to hire workers who have at least a bachelor's degree. Many logisticians have a bachelor's degree in business, industrial engineering, process engineering, or supply chain management.
Supply Chain Management Schools (0)
...Please wait... more schools are loading...