Graduate Certificates in History
Career summary: History Teacher, High School
Average Salary

$61,660

National Average, Source: Bureau of Labor Statistics

Career Outlook

Good

4% job growth by 2028, which is as fast as average
Earn a degree in history from an accredited college
One of the best ways to prepare for a career in history is through a college education. A Graduate Certificate will help you develop entry level skills, general history know how and the basic history experience you need to start your career off right. You may also consider a Master's in History to help you take your education and career to the next level. Please select history school below.
Overview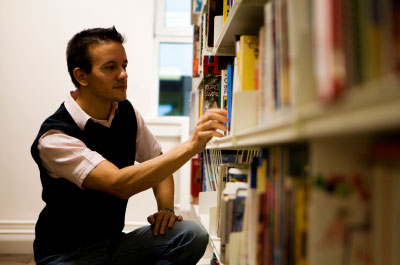 Why would I want a history degree?
There are a number of reasons that a degree in history is desirable. One of the main reasons is that the skills that are fostered as a history major; such as critical thinking, clear and persuasive writing, analyzing data, and important research skills; are very desirable in a variety of fields including business, marketing, public relations, and legal. If you enjoy reading, studying cultures, analyzing facts and data, and learning about the world around you, then a getting a degree in history would be a good fit for you.
Job Description
What do people with history degrees do?
Due to the skills and knowledge that history graduates acquire, there are a variety of career options for them after they graduate. Some of the more common options for them that aren't directly related to history include business, banking, stock market, health services, communications, and political science.
Many people who graduate with history degrees do choose jobs which are more directly related to their field of study. Some of the most common jobs that history graduates go into are listed below.
History Teachers: They teach history at all levels of education from secondary school through university. Of course, the higher the grade level that they teach the more education and expertise in a particular field they have.
Archeologists: They study the history of various societies, which is done mostly through the recovery and analysis of the materials and environmental data that they have left behind. This may include anything from artifacts to architecture.
Historians: They study and write about the past. Usually they focus on a particular time and/or a particular place, and they are considered an authority on it. They get their information from studying and analyzing past records, archeology, and even stories or legends.
Archivists: They assess, collect, organize, preserve, maintain control over, and provide access to information that is determined to have long-term historical value. The information maintained by an archivist can be anything from photographs to video to letters or other documents.
Journalists: They generally deal with reporting current events rather than past events, but their work is very closely tied with the other professions in the history field. They use the same skills as other history professions (gathering information, analyzing data, reporting their findings, etc.) to report news and current events. Plus, their work eventually becomes an important part of history.
Salary
How much do people with history degrees make?
The median salaries for the most common jobs for history majors are listed below. This data was taken from the Bureau of Labor Statistics and is based on surveys which were taken in 2019.
*History Teachers: The median annual salary range for teachers who taught in secondary schools was $49,060 to $79,820. For those who taught in colleges and universities, their median annual salary was $79,540.
*Archeologists: Their median annual salary was $63,670.
*Historians: Their median annual salary was $63,680.
*Archivists: Their median annual salary was $53,950. The middle 50 percent earned between $39,530 and $72,560. The lowest 10 percent earned less than $31,870, and the highest 10 percent earned more than $91,350.
*Journalists: Their median annual salary was $46,270. The middle 50 percent earned between $31,450 and $75,920. The lowest 10 percent earned less than $24,520, and the highest 10 percent earned more than $117,170.
Career Outlook
How popular are jobs for people with history degrees?
Jobs for history degree graduates have always been steady, and they will continue to be steady into the foreseeable future. According to the Bureau of Labor Statistics, the most popular jobs for people with degrees in history will have a growth rate between 7 to 12 percent, which is about the average growth rate among all jobs. This growth rate and steadiness is due to the fact that the need and demand for professionals in this field will always be present.
Career Path
How do I know if a history degree is right for me?
There are a few things you need to ask yourself before choosing a major in history. First and foremost: Are you interested in reading, studying, and analyzing historical records and data? Do you enjoy learning about and studying cultures? Do you like to read and write, or do you want to improve your skills in that area? Are you interested in any of the career options that are commonly offered to history majors? If you answered yes to at least two of these questions, then you may want to strongly consider earning a degree in history.
...Please wait... more schools are loading...