Home »
Public Administration
Graduate Certificates in Public Administration
Career summary: Administrative Services Managers
Average Salary

$96,940

National Average, Source: Bureau of Labor Statistics

Career Outlook

Good

%7 job growth by 2028, which is faster than average
Earn a degree in public administration from an accredited college
One of the best ways to prepare for a career in public administration is through a college education. A Graduate Certificate will help you develop entry level skills, general public administration know how and the basic public administration experience you need to start your career off right. You may also consider a Master's in Public Administration to help you take your education and career to the next level. Please select public administration school below.
Overview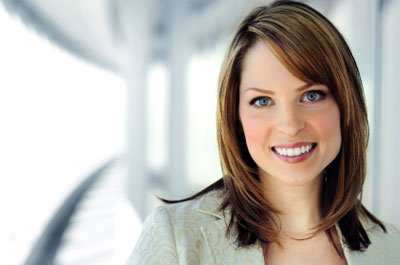 Why would I want a public administration degree?
A degree in public administration will give you the skills you need to be an administrator for a variety of jobs in government or non-profit organizations. With this degree, you will be able to apply current theories of management and analytical techniques toward future challenges as well as the day-to-day operations. If you are interested in working in a management capacity in the public sector, then a degree in public administration should be a degree that you consider.
Job Description
What do people with public administration degrees do?
The most basic definition of public administration is the \management of public programs.\" People who get their degrees in public administration go on to have careers as managers and administrators in the public sector, usually in government or non-profit organizations. They apply their skills and knowledge that they learned in theories, principles, and practices of administration to help solve organizational issues and help their departments run more efficiently.
Public administrators are often times in charge of managing a department in a government office. They are expected to have administrative skills as well as specialized knowledge in the field that the department is over. These departments may range from a county's unemployment office, which helps to distribute benefits, to urban housing developments, which helps to approve or deny applications.
Since public administrators serve in a large variety of capacities, it's difficult to cover their specific day-to-day duties. They are much like MBA graduates in that they are trained to manage departments and have specialties in specific subfields, such as human resource management, organizational theory, policy analysis, public budgeting, etc. Some of the more common positions that public administration graduates take up are listed below.
Administrative Officers
Budget Analysts
Employee Relations Specialists
Urban and Regional Planners
Field Examiners
A few more examples of possible positions for public administrator graduates include contract negotiators, employee development experts, and financial examiners."
Salary
How much do public administrators make?
Due to the variety of jobs and positions available for public administrators, it's difficult to come up with an exact number. Public administrators can be lumped into the category of "Administrator Service Managers," and according to the Bureau of Labor Statistics, the median annual salary for administrator service managers in 2019 was $96,940. The middle 50 percent earned between $72,220 and $128,230. The lowest 10 percent earned less than $55,210, and the highest 10 percent earned more than $166,330.
The median annual wage for administrator service managers in local government was $97,910, and the median annual wage for administrator service managers in state government was $92,370.
Career Outlook
How popular are jobs in public administration?
Jobs in the public sector have always been steady, and since administrators will always be needed in the government and public sector, the jobs will continue to be steady into the foreseeable future. According to the Bureau of Labor Statistics, the growth rate for jobs in state and local government are expected to grow by 7% through the year 2028, which is faster than the average job growth rate among all jobs.
Job growth will stem from rising demand for state and local government services. Much of this rising demand is due to a growing population in the United States.
Career Path
How do I become a professional in public administration?
Job requirements will vary from position to position. In order to get very far, though, you will need a post secondary school degree. A bachelor's degree in public administration will help you get your foot in the door to a variety of entry-level jobs in the public sector. For those who are striving for upper level management/administrator positions, a master's degree in public administration with a bachelor's in a more targeting field would be the best option.
Public Administration Schools (0)
...Please wait... more schools are loading...