Home »
Project Management
High School Diploma in Project Management
Average Salary
$73,570
National Average, Source: Bureau of Labor Statistics
Earn a degree in project management from an accredited college
One of the best ways to prepare for a career in project management is through a college education. A High School Diploma will help you develop entry level skills, general project management know how and the basic project management experience you need to start your career off right. You may also consider a Diploma in Project Management to help you take your education and career to the next level. Please select project management school below.
Overview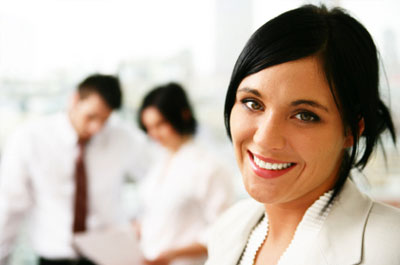 Why would I want a project management degree?
The main reasons for wanting a degree in project management is because the salaries are high in this field and there are plenty of jobs to go around. With that said, not everyone is a good fit for project management. Project management is best suited for those who work well under pressure, are organized, are good at setting goals, can meet deadlines, and can lead. Some of these things are taught in the degree, and some of these things are innate qualities which are difficult to teach.
Job Description
What does a project manager do?
Project managers work in a variety of fields (some of which are listed below), but they all have general, basic duties and responsibilities. These responsibilities include overseeing the planning, implementing, quality control, and status reporting on a given project. They also manage project teams, which come from all areas of the organization.
Before a project even starts, project managers are responsible for defining the scope of the project; preparing the project schedule, and updating that schedule as it evolves; and proposing the project budget. Once the project is underway, project managers are in charge of making sure the project doesn't go over budget; make sure the project team has the supplies and human resources necessary to get the project done on time; identify and minimize potential risks to the project; make sure that all project team members understand what their responsibilities are; ensure the quality of the supplies and materials used on the project; ensure the quality of the team's work; and report to management on the progress of the project.
When project managers draft the schedule, they will map out what needs to happen on a day to day basis, and it's often detailed enough to show what needs to happen hour by hour. With this kind of detailed planning, and with all of the responsibilities of the position, project managers usually use some kind of project management software to keep everything organized and on schedule.
Some of the most common jobs in the project management field include:
IT Management
Architecture/Construction
Bio-Tech Management
Manufacturing
Project Coordinator
Project Scheduler
Salary
How much does a project manager make?
Project managers can make anywhere from $40,000 – $130,000 a year. The median range for project managers' annual salary is $54,110 – $99,150. Often times project managers receive bonuses if their projects are completed on time and on budget, and bonuses can be a significant part of their salaries.
Career Outlook
How popular are project management jobs?
In short, the job outlook for project managers is quite good. According to the Bureau of Labor Statistics, the growth for this field over the next decade is projected to be better than average.
This is one field that tends to follow the ebb and flow of the economy. When the economy is good, there are always a lot of projects going on; hence, the need for more project managers. When the economy is down, there are still jobs available, but managers will have to look in the industries that are trending up in order to get a good job.
Career Path
How do I become a project manager?
If there is a particular field that you are interested in (IT, construction, bio-tech, etc.) then it would be best to get a bachelor's degree in that particular field and then go on to get a master's degree in business administration (MBA). If there isn't a particular field that you are interested in, but you know you would like to be a project manager, then getting a bachelor's degree in project management would be the best way to go.
No matter what your degree is in, it would be beneficial to get a Project Management Professional (PMP) certification. Project managers with a PMP on average earn $10,000 more a year than those who don't.
Project Management Schools (0)
...Please wait... more schools are loading...