Master's Degrees in Other Trades
Career summary: Wind Turbine Technicians
Average Salary

$52,910

National Average, Source: Bureau of Labor Statistics

Career Outlook

Excellent

57% which is much faster than average
Earn a degree in other trades from an accredited college
One of the best ways to prepare for a career in other trades is through a college education. A Master's Degree will help you develop entry level skills, general other trades know how and the basic other trades experience you need to start your career off right. You may also consider a Doctoral in Other Trades to help you take your education and career to the next level. Please select other trades school below.
Overview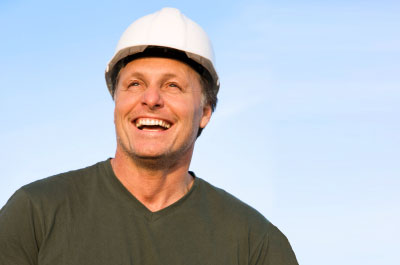 Why would I want a wind technology degree?
A degree in wind technology will give you the skills you need to enter into the exciting industry of green energy. There is a lot of money and research being pumped into making green energy more viable, so a degree in wind technology will provide you with plenty of job opportunities, and as the industry continues to expand, advancement opportunities will be plentiful. If you are interested in green technologies, like working outdoors, and like to travel, then a degree in wind technology would be a good fit for you.
Job Description
What do people with wind technology degrees do?
With the wind energy industry growing faster than ever, wind technology graduates have a variety of careers to choose from. Most people who get their degrees in wind technology will end up working at a wind farm in some capacity. Wind farms are sites where a large amount of wind turbines have been, will be, or are in the process of being constructed. They are usually located in large, open areas with a lot of available land, which is why there are so many throughout the Midwest and in California.
Some of the most common careers that wind technology graduates choose are listed below.
Wind Energy Technicians: Also known as wind techs, they are responsible for the repairs and maintenance of wind turbines. They may be assigned to one wind farm, or they may travel from wind farm to wind farm as needed.
Wind Power Field Salespersons: They are in charge of generating sales leads, giving project proposals, and closing deals for wind turbines and other wind projects. They may also be in charge of managing customer relationship programs.
Wind Turbine Installers: They are in charge of the installation process for wind turbines. They need to know the different wind speeds and how a wind turbine works in order to know where the best place would be, and at what angle, to install the wind turbines.
Wind Analysts: They help to plan and develop wind farms by studying the effect of wind flow at various sites. They also study meteorological data and estimate wind output to support consulting services in wind energy development.
Wind Farm Construction Managers: Like a conventional construction manager, wind farm construction managers wear many hats. Some of their duties include managing project site activities; coordinating project site personnel and various external entities; developing and complying with operating budgets, construction schedules, purchasing timelines; and acting as primary liaison officer between various landowners.
Salary
How much to wind technology graduates make?
The median annual wage for Wind Turbine Technicians was $52,910 in May 2019. The median wage is the wage at which half the workers in an occupation earned more than that amount and half earned less. The lowest 10 percent of Wind Turbine Technicians earned less than $39,820, and the top 10 percent earned more than $80,150.
Career Outlook
How popular are wind technology jobs?
Jobs in this industry are becoming more and more popular. According to the Bureau of Labor Statistics, jobs in this industry grew by 57% between the years 2018 and 2028. With more attention and money being pumped into this industry than ever before, the jobs in this industry will be expected to grow even faster than in previous years, and the demand for qualified wind technology personnel will be higher than the supply.
Career Path
How do I become a wind technology professional?
There are various tracks you could take, depending on the exact career tract you want to pursue. The only jobs that don't absolutely require a degree are wind technicians and wind turbine installers; although, employment opportunities are much better for those who receive their degrees in wind technology or a related field.
In order to become a wind analyst, wind farm construction manager, or any other profession in the wind industry, earning a degree in wind technology would be very useful, if not essential. Schools that offer this degree are few in number, but they are growing as the industry grows. Check the list below to find a school near you.
...Please wait... more schools are loading...