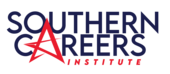 Request information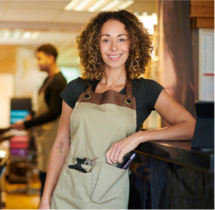 Location
238 Southwest Military Dr. Suite 101
San Antonio, TX 78221
School

| | |
| --- | --- |
| Date Established: | 1960† |
| School Type: | Campus |
| Degrees Offered: | Certificate |

Accreditation

Southern Careers Institute is accredited by the Commission of the Council on Occupational Education.†
† Indicates school information is being used instead of campus information
REACH

HIGHER

,

GET

HIRED


Take the step to get a new career today

SPARK SUCCESS WITH SCI
Southern Careers Institute (SCI) has maintained a tradition of career training for over 50 years in Texas with campuses in Austin, Brownsville, Corpus Christi, Harlingen, Pharr, San Antonio & Online courses available to anyone, anywhere.

At SCI, we have made it our mission to provide our students with the training they need to be successful in a new career. We offer career training in Medical, Business, Skilled Trades, Cosmetology, & Technology programs. These certification-based programs are designed to make our graduates some of the most marketable job candidates.

We are Texas born, Texas proud.

WHO IS SCI?
SCI is a career-training school in Texas that motivates & educates you to get the job. Our mission is to ensure the long-term success of our students.

ACCREDITED
We are accredited by the Council on Occupational Education (COE) and approved by the Texas Workforce Commission (TWC).

BADGES & CERTIFICATIONS
Earn skill badges to showcase the hard & soft skills earned during your training to show employers your proficiency & prepare you for your state and national certification exams.

CAREER SERVICES
This is the A-Team! Career Services will help you build your resume & learn to answer those hard interview questions. We work with local employers & connect students to jobs.

KNOW YOUR PASSIONS & FIND A PROGRAM*
Who said your job had to be boring…

ALLIED HEALTH
• Medical Assistant
• Medical Billing & Coding Specialist
• Medical Office Specialist
• Pharmacy Technician

BEAUTY
• Cosmetology
• Manicure Technician

BUSINESS
• Administrative Assistant
• Business Accounting

SKILLED TRADES
• HVAC Technician
• Welding Technician

TECHNOLOGY
• Computer Support Specialist

*Programs vary by campus

What are you waiting for?
Join the ranks of tens of thousands of SCI graduates.
Success starts at SCI. Let's get there together.

For more information about our graduation rates, the median debt of students who completed the program and other important consumer information, please visit http://www.scitexas.edu/about-sci/consumer-information/.
Request information