Home »
Construction Management
Bachelor's Degrees in Construction Management
Career summary: Construction Managers
Average Salary

$95,260

National Average, Source: Bureau of Labor Statistics

Career Outlook

Very Good

10% job growth by 2028, which is much faster than average
Earn a degree in construction management from an accredited college
One of the best ways to prepare for a career in construction management is through a college education. A Bachelor's Degree will help you develop entry level skills, general construction management know how and the basic construction management experience you need to start your career off right. You may also consider a Continuing Education in Construction Management to help you take your education and career to the next level. Please select construction management school below.
Overview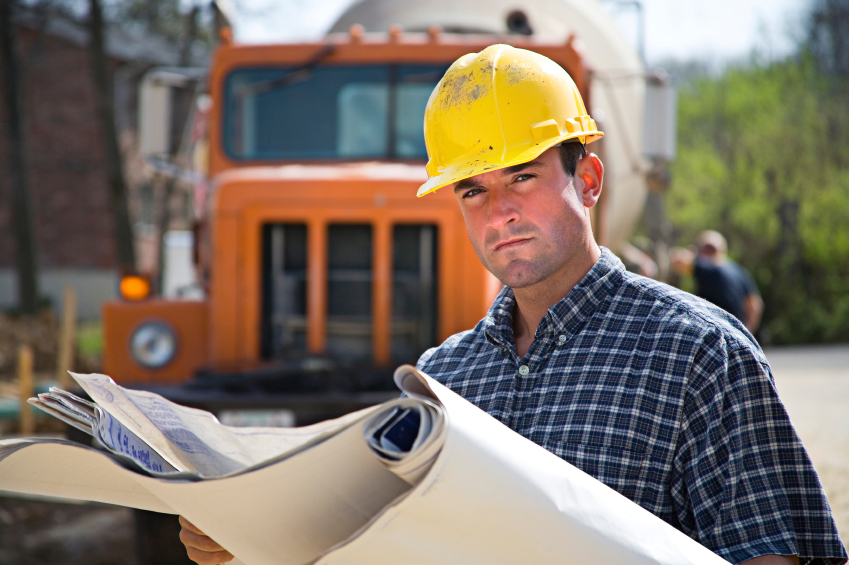 Why would I want a construction management degree?
A degree in construction management will give you the skills you need for a commercial or residential construction position, which could lead to a very lucrative career. If you have an interest in building things, if you are good at managing, if you like working with your hands, if you prefer working in a nonconventional environment, then getting a degree in construction management would be a good fit for you.
Job Description
What do people with construction management degrees do?
People who get their degrees in construction management go on to become construction managers, general contractors, general superintendents, construction superintendents, general construction managers, project engineers, or executive construction managers. Even though all of these job titles are different, their responsibilities are quite similar. They work on large-scale projects as general contractors and are primarily responsible for every aspect of a given project. They may be self-employed or work as a salaried employee for a company, and they are in charge of monitoring and managing those who are working on the construction projects.
Before a project even begins, construction managers must lay out plans for their projects. These plans include timelines (or schedules), which allows managers to project mandatory deadlines and budgets. Once the schedules are in place, they can coordinate the various schedules of the other workers. If there is inclement weather or other variables that cause delays, then construction managers must adjust their plans accordingly.
The workers that construction managers schedule and supervise are known as sub-contractors. Sub-contractors specialize in certain areas of construction, such as plumbing, electrical wiring, heating and cooling systems, etc. One of the duties of the construction managers is to ensure that the work by the sub-contractors is done according to engineering and architectural specifications. On smaller scale projects like residential construction, construction managers oversee the whole project. On larger scale projects like commercial buildings, there is usually a team of construction managers, with each manager being assigned to a particular aspect of the project.
Some of the other duties of construction managers include tracking cost overrides, devising reports, obtaining building permits, scheduling deliveries, monitoring progress, checking for compliance with building codes, and meeting with architects, owners, and engineers.
Some of the most common areas of construction that construction managers go into include:
Residential Building
Excavation
Commercial Building
Other Specialty Trades
Foundation, Structure, and Building Exteriors
Salary
How much do construction managers make?
According to the Bureau of Labor Statistics, the median annual salary for construction managers in 2019 was $95,260. The lowest paid 10 percent earned less than $56,140, and the highest paid 10 percent earned more than $164,790.
Since these are figures from the government, they are most likely based off of taxable income. Actual salaries for self-employed construction managers are much higher than what these figures show, since construction managers have many tax write-offs.
Career Outlook
How popular are construction management jobs?
Construction management jobs are popular, and they will continue to be popular into the foreseeable future. Jobs in construction management are expected to grow by 10% through the year 2028, which is faster than the average growth rate among all jobs.
Job growth will be spurred by a growing population as well as a growing emphasis on energy efficiency, which will lead to retrofitting older buildings.
Career Path
How do I become a construction manager?
It used to be that construction management was learned through years of construction experience. These days, though, it is much more common for construction managers to have a bachelor's degree in construction management or a related field, along with experience in construction.
The fastest track to becoming a construction manager is by getting a construction management degree, which will prepare you to get your license or certificate. Licensing and certification requirements vary from state to state, so check your city, state, or school to find out what your exact requirements are.
Construction Management Schools (0)
...Please wait... more schools are loading...