Home »
Fashion Design / Merchandising
Certificates in Fashion Design / Merchandising
Career summary: Fashion Designers
Average Salary

$73,790

National Average, Source: Bureau of Labor Statistics

Career Outlook

Poor

1% job growth by 2028, which is far below average
Earn a degree in fashion design / merchandising from an accredited college
One of the best ways to prepare for a career in fashion design / merchandising is through a college education. A Certificate will help you develop entry level skills, general fashion design / merchandising know how and the basic fashion design / merchandising experience you need to start your career off right. You may also consider a Bachelor's in Fashion Design / Merchandising to help you take your education and career to the next level. Please select fashion design / merchandising school below.
Overview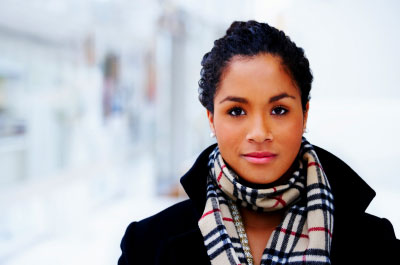 What classes will I take to get a degree in Fashion Design/Merchandising?
You'll take your general education classes, of course, but along with those will be a variety of classes more field-specific. These could include Textile Design, Fashion Illustration, History of Fashion, Tailoring, Visual Merchandising, Cloth Construction, and Draping. Real-life experience, such as that found in an internship, is also a valuable part of your education.
Job Description
What does a Fashion Designer/Merchandiser do?
A degree in Fashion Design/Merchandising could lead to a great many things. You might start out designing textiles, fabrics, or working on patterns, or else get your start working retail or as a buyer in a store. This could lead to jobs in planning and public relations, being a technical designer, a sales representative, a visual merchandiser, or a fashion writer or photographer. You could also do the actual designing of garments or come up with ideas for garments, working with others or on your own to come up with the next big trend. Fashion designers are also found in film and theater, working on costumes and other aspects of the production.
5 Common Careers:
Fashion Designer
Buyer
Technical Designer, Apparel
Special Event Planner
Pattern Maker
Salary
How much would I make as a Fashion Designer/Merchandiser?
Depending on what job you get within the fields of Fashion Design and Fashion Merchandising, your average salary could be quite different. For example, in Fashion Design, a Fashion Designer could make $74,000 annually; and a Pattern Maker, $45,000. In Fashion Merchandising, a Buyer could make around $69,000; a Sales Representative, $52,000; a Special Event Planner, $50,000; and a Visual Merchandiser, $27,000.
Career Outlook
How popular are jobs in Fashion Design/Merchandising?
Jobs in fashion can be found anywhere and in a variety of different areas. From working with/creating raw materials (fabrics and patterns) to working in retail, public relations, merchandising in stores, or actually designing clothing, there are countless careers this degree could lead to. It can also be helpful when looking for jobs in fashion writing, fashion photography, costume design, and more. So whether or not you're the next Christian Dior, you could have a big hand in the fashion design industry and leave your own mark!
Career Path
What skills do I need to become a Fashion Designer/Merchandiser?
Fashion Designers should have a strong feel for and be well-informed about fashion trends, be highly organized and flexible, work well under pressure, be a creative and artistic person, and be able to communicate effectively with others. Fashion Merchandisers need to have similar skills, as well as good leadership ability, listening skills, an eye for fashion trends and fashion influences, knowledge of contemporary marketing, a high energy level, and attention to detail.
Fashion Design / Merchandising Schools (0)
...Please wait... more schools are loading...