Home »
Medical Technologist
Certificates in Medical Technologist
Career summary: Medical Technologists
Average Salary

$53,120

National Average, Source: Bureau of Labor Statistics

Career Outlook

Very Good

11% job growth by 2028, which is much faster than average
Earn a degree in medical technologist from an accredited college
One of the best ways to prepare for a career in medical technologist is through a college education. A Certificate will help you develop entry level skills, general medical technologist know how and the basic medical technologist experience you need to start your career off right. You may also consider a Bachelor's in Medical Technologist to help you take your education and career to the next level. Please select medical technologist school below.
Overview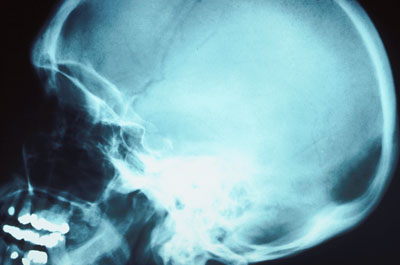 Why would I want a medical technology degree?
A degree in medical technology will provide plentiful job opportunities that pay good, steady salaries. If you are interested in research, human biology, and solving problems, then getting a degree in medical technology would be a good fit for you. Also, if you know you want to be a lab technician, but you aren't sure which area of the lab you want to focus on or specialize in, then getting a medical technology degree would be a good fit for you as well.
Job Description
What do medical technologists do?
Medical technologists perform essential laboratory testing that is critical to the detection, diagnosis, and treatment of disease. They prepare and analyze body tissues, blood, and fluids for doctors and researchers in order to diagnose of diseases.
A medical technologist degree gives you a general education in clinical laboratory science; therefore, their work includes all areas of the lab, including hematology, bacteriology, chemistry, urinalysis, serology, immunohematology, forensic pathology, immunology, and toxicology. Their work includes collecting blood specimen, inoculating cultures needed to identify bacteria, monitoring the quality control of tests and procedures, and reporting abnormal results to pathologists or higher level medical technologists. In order to do their job successfully, they must be able to use all types of lab equipment, which includes microscopes, chemicals, computers, and complex laboratory equipment and instruments.
Medical technologists may also perform complex and sophisticated laboratory analysis; evaluate the effects that patients' physiological conditions have on the results of tests which are performed; confirm test results; and provide physicians with the necessary data to determine the presence, extent, cause, and treatment of diseases. They must also assume the responsibility for accurate results.
Some of the most common places that you can find employment as a medical technologist include:
Hospital Laboratories
Clinics
Public Health Laboratories
Research Facilities
Technical Colleges and Universities
Pharmaceutical Companies
Salary
How much does a medical technologist make?
The average annual salary for a medical technologist is about $53,120 with the lowest 10 percent earning less than $30,920 and the highest 10 percent earning more than $81,530.
Career Outlook
How popular are medical technologist jobs?
They are quite popular, and they will continue to be popular for the next decade. The projected job growth for medical technologists is around 11% through the year 2028, which is faster than the average job growth rate among all jobs. Spurring the growth is an aging population, which will increase the need for laboratory tests.
One thing that will suppress job growth a little is advances in technology. These advances are expected to make it possible for non-laboratory personnel to conduct more routine tests. That's why job growth, although good, is not as high in this profession as it is in some other medical professions.
Career Path
How do I become a medical technologist?
In order to become a medical technologist you must complete a four year bachelor's degree in medical technology or a related field. Programs in medical technology include courses in chemistry, biological sciences, microbiology, mathematics, and statistics, as well as specialized courses devoted to knowledge and skills used in the clinical laboratory.
Aside from the degree, you must also complete additional clinical training. After completing all educational and clinical requirements, medical technology candidates must pass a national certification examination. The school or program you choose will have more detailed information about testing and certification.
Medical Technologist Schools (1)
...Please wait... more schools are loading...