Certificates in Medicine
Career summary: Physicians and Surgeons
Average Salary

$208,000

National Average, Source: Bureau of Labor Statistics

Career Outlook

Good

7% job growth by 2028, which is faster than average
Earn a degree in medicine from an accredited college
One of the best ways to prepare for a career in medicine is through a college education. A Certificate will help you develop entry level skills, general medicine know how and the basic medicine experience you need to start your career off right. You may also consider a Bachelor's in Medicine to help you take your education and career to the next level. Please select medicine school below.
Overview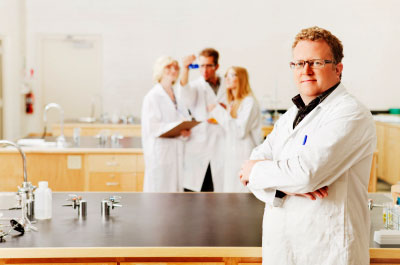 Why would I want a degree in medicine?
A degree in medicine will give you the knowledge and skills you need to pursue an exciting career in an industry that has a great job outlook and very high salaries. If you like helping others, if you are attentive, and if you have an interest in improving the health and lives of others, then a degree in medicine would be a good fit for you.
Job Description
What do people with degrees in medicine do?
The medical field is a big sector in the United States economy, and there are many types of degrees in medicine. For the purpose of this article, we are going to focus on physicians and surgeons. In short, physicians and surgeons diagnose illnesses and prescribe and administer treatment for people suffering from injury or disease. On a daily basis, they examine patients; obtain medical histories; and order, perform, and interpret diagnostic tests. They also counsel patients on diet, hygiene, and preventive healthcare. There are various specialties among physicians and surgeons. Some of the most common types of physicians include family and general physicians, pediatricians, and obstetricians and gynecologists (OB/GYNs). Some of the most common surgeons include general surgeons, plastic surgeons, and orthopedic surgeons.
Licensed physicians are either classified as M.D.'s (Medical Doctor) or D.O.'s (Doctor of Osteopathic Medicine). M.D.'s are also known as allopathic physicians. Both types of physicians are licensed to practice medicine using drugs and surgery as they see fit for their patients. The biggest difference between the two is that D.O.'s place an emphasis on holistic care, which could be anything from manipulation of the musculoskeletal system to preventative medicine. Most D.O.'s practice general and family medicine, but they may be found in other areas of medicine as well.
While physicians can do certain minor surgeries, surgeons specialize in the treatment of injury, disease, and deformity through surgery (or operation). For surgeries that or more minor, patients may be given a local anesthetic by the surgeons, but for major surgeries, patients are put to sleep with the use of anesthesia. Putting patients under with anesthesia is not performed by surgeons, though, it's performed by physicians who specialize in that area of medicine, and they are known as anesthesiologists. Like other physicians, surgeons examine and diagnose patients. Most surgeons have certain days of the week in which they work from an office examining patients, and on the other days of the week they perform surgeries. Usually surgeons go to another facility to perform surgeries, like a hospital or a surgical center, but some surgeons do perform surgeries in their offices.
The most common places in which physicians and surgeons work are listed below.
Offices of Physicians
General Medical and Surgical Hospitals
Federal Government
Colleges, Universities, and Professional Schools
Outpatient Care Centers
Salary
How much do physicians and surgeons make?
According to the Bureau of Labor Statistics, the mean annual salary for physicians and surgeons in May 2019 was $208,000. The average annual salaries differ depending on the specialty, Ansthesiologists on average make $261,730 annually, family and general practitioners on average make $213,270 annually, and Pediatricians on average make $184,410 annually.
Career Outlook
How popular are physician and surgeon jobs?
Physician and surgeon jobs are quite popular, and they will continue to be popular into the foreseeable future. According to the Bureau of Labor Statistics, jobs in this industry are expected to grow by 7 percent, which is faster than the average growth rate among all jobs. Spurring this high growth rate is an aging population in the United States, which will drive overall growth in the demand for physician services.
Career Path
How do I become a physician or a surgeon?
One of the reasons that physicians and surgeons make so much money is because of the amount of knowledge and skill that is required of them. The educational path to become a physician or a surgeon is among the most demanding of all professions. It includes four years of undergraduate studies, four years of medical school, and then three to eight years of internship, residency, and possibly specialty school. The path taken after medical school depends largely on the specialty that you choose.
...Please wait... more schools are loading...