Doctoral Degrees in Diet / Nutrition
Career summary: Dietitians and Nutritionists
Average Salary

$61,270

National Average, Source: Bureau of Labor Statistics

Career Outlook

Very Good

11% job growth by 2028, which is much faster than average
Earn a degree in diet / nutrition from an accredited college
One of the best ways to prepare for a career in diet / nutrition is through a college education. A Doctoral Degree will help you develop entry level skills, general diet / nutrition know how and the basic diet / nutrition experience you need to start your career off right. You may also consider a Post-doctoral Certificate in Diet / Nutrition to help you take your education and career to the next level. Please select diet / nutrition school below.
Overview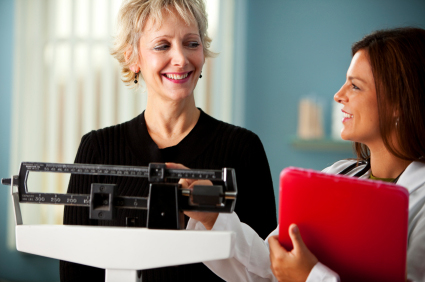 Why would I want a diet nutrition degree?
The field of diet and nutrition is becoming more and more important as diseases from bad diets and eating habits are skyrocketing. Having a diet nutrition degree will not only help you to secure a good job that will allow you to help others, but you will also benefit personally by keeping yourself and your family eating well and leading a healthy lifestyle.
If you are interested in and care about the health of yourself and others and enjoy learning the science behind it, then a degree in diet nutrition will be a good fit for you.
Job Description
What do people with a diet nutrition degree do?
The vast majority of people who get a degree in diet nutrition are either dieticians or nutritionists. Simply stated, dieticians and nutritionists promote healthy lifestyles through proper diet and nutrition. Some advise groups on general proper eating habits and nutrition (like in schools or for community programs), while others counsel individuals or families on how to eat properly given their specific situations (maybe a family member has diabetes and needs to be on a special diet).
There are four different major areas that most dieticians and nutritionists fit under:
Clinical: They generally work in hospitals and care centers. They provide nutritional services to patients and put together meal plans specific to the patients' needs, and they often times work with doctors to make sure the patients' nutritional needs are met.
Community: They help to increase the public's awareness of nutritional basics and needs. They work in places such as public health clinics, home health agencies, and health maintenance organizations.
Management: They oversee large-scale planning meal preparation to make sure that meals being served have a balanced diet. They work in places such as company cafaterias, healthcare facilities, prisons, etc. They are generally in charge of managing everyone in food services.
Consulting: They work for or own a private practice and contract out there services to any number of places, including the ones listed above.
The most common places that dieticians and nutritionists work for are listed below.
Outpatient Care Centers
General Medical and Surgical Hospitals
Nursing Care Facilities
Local Government
Special Food Services
Salary
How much does someone with a diet nutrition degree make?
According to the Bureau of Labor Statistics, the median annual salary for dieticians and nutritionists was $61,270 in 2019. The middle 50 percent earned between $48,880 and $73,740. The highest and lowest 10 percent earned less than $38,460 and more than $84,610 respectively. As with many fields, those who work in private practices and institutions earn more on average than those who work in a community or public setting.
Career Outlook
How popular are diet and nutrition jobs?
Jobs in diet and nutrition have become more popular over the years. The job growth for dieticians and nutritionists is expected to increase by about 11% through the year 2028, which is much faster than the growth rate among all jobs.
The factors spurring the growth are the increased awareness about the importance of proper diet and nutrition for optimal health, as well as an aging population that is in need of nutritional services. The factors suppressing job growth are the inability for individuals to pay for these types of services since they aren't covered under most insurance plans, and companies hiring food service managers and other related professionals to take the place of dieticians and nutritionists.
Career Path
How do I become a dietician or nutritionist?
In order to become a dietician or a nutritionist you must earn at least a bachelor's degree in a related field. Students in this field take courses in foods, nutrition, institution management, chemistry, biochemistry, biology, microbiology, and physiology. There are graduate degrees which are also available in this field, but are not as common as other health related graduate degrees.
Diet / Nutrition Schools (0)
...Please wait... more schools are loading...