Home »
Hospitality / Tourism
Graduate Certificates in Hospitality / Tourism
Career summary: Lodging Manager
Average Salary

$54,430

National Average, Source: Bureau of Labor Statistics

Career Outlook

Poor

1% job growth by 2028, which is below average
Earn a degree in hospitality / tourism from an accredited college
One of the best ways to prepare for a career in hospitality / tourism is through a college education. A Graduate Certificate will help you develop entry level skills, general hospitality / tourism know how and the basic hospitality / tourism experience you need to start your career off right. You may also consider a Master's in Hospitality / Tourism to help you take your education and career to the next level. Please select hospitality / tourism school below.
Overview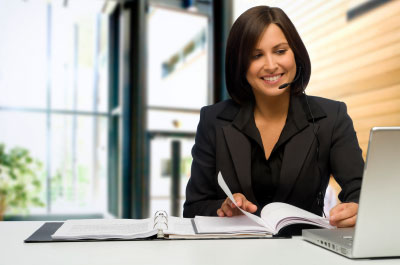 Why would I want a hospitality and tourism degree?
If you enjoy working with people, have an outgoing personality, and get excited about travel, then a hospitality and tourism degree is right up your alley. Aside from being able to meet and work with all kinds of interesting people, there are also a wide variety of jobs to choose from all over the world. Attractive salaries and travel benefits are also what draw many people to the industry.
Job Description
What does someone in hospitality and tourism do?
People who are in the hospitality and tourism industry assist in running most facets of travel, hotels, and other lodging. Jobs may include anything from a cruise ship director to a gaming dealer.
Some of the most popular jobs in the industry include:
Travel Agents: Travel agents work in travel agencies and assist in helping clients purchase products and services related to travel, such as: airline tickets, rental cars, cruise and other vacation packages, etc.
Event Planners: They plan festivals, ceremonies, competitions, parties, and conventions. It involves budgeting, establishing dates and alternate dates, selecting and reserving the event site, acquiring permits, and coordinating transportation and parking. Most large hotels and resorts have several full-time event planners on staff.
Food Service Managers: They oversee the process of planning, preparing, and serving meals. Their services range in scope from a small restaurant to being in charge of all the food for an entire cruise ship.
Hotel and Lodging Managers: Also know as hoteliers, they are in charge of managing the day to day operations of hotels or other lodging facilities. Smaller facilities, like a motel, may have just one general manager, while large hotels usually have a management team consisting of various departments and divisions.
Tour Guides: Guide visitors in the language of their choice and provide information about the area they are traveling to, which travelers might not otherwise have access to. Tour guides are also in charge of the itinerary and the logistics of the entire group.
Salary
How much do people in the hospitality and tourism industry make?
Salaries in this industry have quite a broad range. There are many hourly positions, such as a front desk attendant at an express hotel or a lifeguard at a pool. There are other jobs that pay quite well, such as a cruise ship director or a hotel manager. Those who have degrees in hospitality and tourism fair much better than those who don't.
Career Outlook
How popular are jobs in hospitality and tourism?
According to the World Travel and Tourism Council, travel and tourism accounts for 8% of the world's jobs and has the highest potential for growth of any industry. International travel alone accounts for more than 840 million tourists annually. In 2010, global tourism exceeded 8 trillion dollars and accounted for 328 million jobs.
The U.S. leads in tourism expenditures followed by Japan and Germany, and with expanding markets in China, Indonesia, India, Malaysia, the Philippines, and Vietnam, the outlook for the industry is very promising. As markets in developing countries continue to expand, they will rely on the expertise of those who have been educated in western countries to help direct their industry.
Career Path
How do I get a job in the hospitality and tourism industry?
Anyone with a high school diploma can get a job in the industry. Most of those jobs, though, are hourly jobs and don't pay well. On the other hand, those who have degrees in hospitality and tourism are typically responsible for the day-to-day business operations of hotels and resorts, restaurants, amusement parks, travel agencies and other tourist attractions, and receive much higher salaries.
Hospitality / Tourism Schools (0)
...Please wait... more schools are loading...