Home »
Organizational Management
Graduate Certificates in Organizational Management
Career summary: Management Analysts
Average Salary

$85,260

National Average, Source: Bureau of Labor Statistics

Career Outlook

Very Good

14% job growth by 2028, which is much faster than average
Earn a degree in organizational management from an accredited college
One of the best ways to prepare for a career in organizational management is through a college education. A Graduate Certificate will help you develop entry level skills, general organizational management know how and the basic organizational management experience you need to start your career off right. You may also consider a Master's in Organizational Management to help you take your education and career to the next level. Please select organizational management school below.
Overview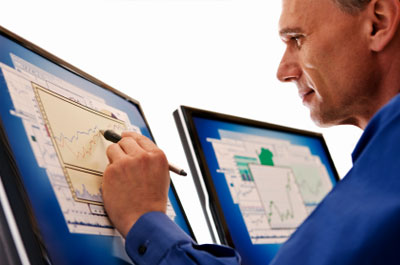 Why would I want an organizational management degree?
Organizational management degrees help people acquire the skills to build and lead teams. If you have a desire to lead and manage for a career, then getting a degree in organizational management is a good place to start. People with these degrees generally go into non-profit or human resources sectors, but it is also a good degree for general business management.
Job Description
What does someone with an organizational management degree do?
All companies and organizations need management and leaders to make sure things run smoothly and make sure that employees and customers are satisfied. People with an organizational management degree have learned the skills necessary to strategically lead these companies and organization. Management can involve leading an entire organization or supervising specific departments.
Some of the most common jobs people take up after receiving an organizational management degree are:
Human Resources Managers: Involves the management of an HR department, which is in charge of recruiting, training, employee benefits, enforcing labor laws, hiring new employees, ect.
Operations Managers: Plan, direct, and coordinate the operations of companies or other organizations. Their duties usually include formulating policies, managing daily operations, and planning the use of materials and human resources.
Training Managers: Are in charge of all company training. They usually manage a team of trainers who actually prepare and give the trainings to employees. They are in charge of quality control and making sure training programs are implemented properly.
Management Consultants: Are generally hired by companies and other organizations to seek ways to improve the efficiency of their company. They analyze an organization's structure, efficiency, and profits and then suggest improvements.
Executive Directors, Non-profit Organizations: They are like the

CEO

's of non-profit organizations. They oversee all of the affairs of the organization from daily operations, to marketing, to communications, to funding.
Project Manager: Take the lead of a project or initiative. It could be anything from a new sales promotion to software development. Often times they report directly to the head of the department.
Salary
How much does an organizational manager make?
The median annual wage for management analysts was $85,260 in May 2019. The median wage is the wage at which half the workers in an occupation earned more than that amount and half earned less. The lowest 10 percent earned less than $49,700, and the highest 10 percent earned more than $154,310.
Career Outlook
How popular are organizational manager jobs?
Over the next decade, there will be just under a half million new management occupations openings. That equals a growth rate of about 14%, according to the Bureau of Labor Statistics, which is much faster than the average growth rate among all jobs. Demand for the services of these workers is expected to increase as organizations continue to seek ways to improve efficiency and control costs.
Career Path
How do I get a job in a management occupation?
In order to be qualified for a management position and to become an effective manager, you need to develop excellent interpersonal skills, understand human behavior, and know how to develop credibility with colleagues and employees. One of the best and fastest ways to do this is by getting a degree in organizational management. It will not only teach you the skills you need, but it will also open doors to companies looking for your skill set.
Organizational Management Schools (1)
...Please wait... more schools are loading...