Master's Degrees in Psychology
Career summary: Psychologists
Average Salary

$80,370

National Average, Source: Bureau of Labor Statistics

Career Outlook

Very Good

14% job growth by 2028, which is much faster than average
Earn a degree in psychology from an accredited college
One of the best ways to prepare for a career in psychology is through a college education. A Master's Degree will help you develop entry level skills, general psychology know how and the basic psychology experience you need to start your career off right. You may also consider a Doctoral in Psychology to help you take your education and career to the next level. Please select psychology school below.
Overview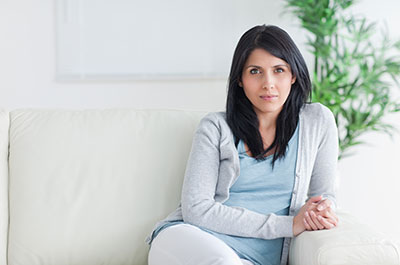 Why would I want a psychology degree?
A degree in psychology will give you the knowledge and skills you need to become a professional in a field that can greatly help other people and/or help find answers to questions that plague individuals, families, and societies. If you enjoy getting to the root of problems and decision making, like helping others, and can be clinical and impartial when working with others, then a degree in psychology may be a good fit for you.
Job Description
What do people with psychology degrees do?
People who get there undergraduate degrees in psychology may go into a variety of different fields, but for those who go on to get master's and/or a doctorate degrees in psychology, they go on to become professionals in the field of psychology. They may specialize in one of a number of areas of psychology. Some of the most common specialties and areas of psychology are listed below.
Clinical Psychologists: They constitute the largest specialty in psychology and focus on the assessment, diagnosis, treatment, and prevention of mental disorders. They meet with patients to help them work out personal problems and cure or manage mental disorders. They are the type of psychologists that people generally associate psychologists with.
Health Psychologists: They study how biological, psychological, and social factors affect health, wellness, and illness. They promote healthy psychological health through counseling with the intent to have a positive influence on their patients overall health and wellbeing.
Counseling Psychologists: They counsel people on how to deal with everyday problems. These types of problems can vary from how to deal with bullies to how to deal with unemployment. They can be found in places such as schools, work places, and government institutions.
Research Psychologists: They do experimental research in areas such as motivation, thought, attention, learning and memory, sensory and perceptual processes. Their findings may be used by government agencies, drug companies, and non-profit organizations to help create policies, laws, and therapies.
Forensic Psychologists: They use principles and studies in psychology to help uncover evidence and solve crimes. Their opinions may be sought by police detectives, lawyers, and judges to help formulate opinions and establish motives. They may also be called as expert witnesses to testify in court.
There are many other specialties in psychology which were not listed above, which include sports psychologists, neuropsychologists, geropsychologists, industrial-organizational psychologists, developmental psychologists, social psychologists, etc.
Salary
How much do professionals in psychology make?
According to the Bureau of Labor Statistics, the median average salary for professionals in psychology in 2019 was $80,370. The lowest 10 percent earned less than $45,380, and the highest 10 percent earned more than $132,070. Those who run successful private practices or work as independent contractors tend to earn more than those who work for the government or other organizations.
Career Outlook
How popular are psychology jobs?
The field of psychology is constantly changing, but jobs have historically been steady, and they will continue to be steady into the foreseeable future. According to the Bureau of Labor Statistics, jobs in the field of psychology are expected to grow by 14% through the year 2028, which is much higher than the average growth rate among all jobs.
The job growth is due to the increased demand for psychologists in schools, hospitals, social service agencies, mental health centers, substance abuse treatment clinics, consulting firms, and private companies.
Career Path
How do I become a professional in psychology?
Licensing requirements in psychology varies from state to state, but in most cases a doctorate degree in psychology as well as an internship or related experience is required. There are also various organizations in the psychology field which offer certification and awards to show competency in a particular area of psychology. To obtain further information, click on one of the links below.
...Please wait... more schools are loading...