Tutoring/Supplemental Education in Human Resources
Career summary: Human Resources Specialists
Average Salary

$61,920

National Average, Source: Bureau of Labor Statistics

Career Outlook

Good

5% job growth by 2028, which is as fast as average
Earn a degree in human resources from an accredited college
One of the best ways to prepare for a career in human resources is through a college education. A Tutoring/Supplemental Education will help you develop entry level skills, general human resources know how and the basic human resources experience you need to start your career off right. You may also consider a Diploma in Human Resources to help you take your education and career to the next level. Please select human resources school below.
Overview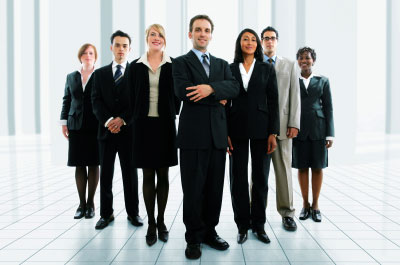 Why would I want a human resources degree?
There is a high demand for people who are qualified in human resources. If you are self-motivated, ethical, a good communicator, and like to improve work environments as well as the lives of the people you work with, then pursuing a career in human resources (HR) would be a good fit for you. Another reason that HR positions are attractive is because they pay well and the work environment is almost always clean, pleasant, and in an office setting.
Job Description
What does someone in human resources do?
People in human resources do a wide variety of things to enhance morale and productivity, limit job turnover, and help organizations increase performance and improve results. Some of their duties include new hire interviews, enforce labor laws, motivate company employees, organize company trainings, advise employees about company benefits, etc. Human resource workers also often find themselves in the roles of trusted advisors for their management counterparts. They are relied upon to assist with employee impact on company initiatives or to provide direction with a complex employee issue involving the need for disciplinary action.
Some of the most common jobs in HR include the following:
Human Resources Management: They oversee all of the HR activity in a company. In small companies, HR managers might be the only HR personnel, so they would wear many hats. In large companies, HR managers manage the department and their subordinates.
Recruiter & Talent Acquisition: Maintain contacts in the field their companies specialize in and reach out to those contacts to recruit them to their companies. They also may travel quite extensively to college campuses and job fairs to interview and recruit new employees.
Compensation, Benefits, and Job Analysis Specialist: Administer compensation programs for employers and may specialize in specific areas such as pensions or position classifications. They also gather information on specific job duties and put together job descriptions.
Training and Development Specialists: They create and conduct training programs for the company. These trainings may be company-wide or department specific.
Dispute Resolution Specialist: Help to defuse conflict that may arise due to a violation of labor laws, a dispute among employees, or discontentment with benefits.
Salary
How much does a human resources person make?
Salaries for an HR employee vary depending on the size of the company, location, job responsibilities, etc. Some entry level positions (especially ones that don't require a degree) may only receive a minimal hourly wage. On the other hand, the top ten percent of those in HR earn a very comfortable living with an average annual salary of almost $115,000. The median salary for all people in HR is about $62,000.
Career Outlook
How popular are human resources jobs?
They are quite popular, and as companies are realizing the importance of a good work environment and keeping their employees happy, they are becoming even more popular. The job outlook for the next decade is very good as employment is expected to grow much faster than average. Overall employment in the industry is expected to grow about 7 percent over the next ten years.
Career Path
How do I obtain a job in human resources?
The best way to break into the industry is by getting a degree that is specific to human resources, as college graduates and those with certifications will have the best job prospects. Those with a technical or business background or a well-rounded liberal arts education also should be able to find opportunities in HR.
If you are seeking more responsibility, higher pay, and a possible management position, then getting a master's in business administration (MBA) is strongly advised. Many universities with MBA programs offer an emphasis in human resources.
Human Resources Schools (0)
...Please wait... more schools are loading...