Tutoring/Supplemental Education in Performing Arts
Career summary: Actors
Average Salary

$40,860

National Average, Source: Bureau of Labor Statistics

Career Outlook

Poor

1% job growth by 2028, or little or no change
Earn a degree in performing arts from an accredited college
One of the best ways to prepare for a career in performing arts is through a college education. A Tutoring/Supplemental Education will help you develop entry level skills, general performing arts know how and the basic performing arts experience you need to start your career off right. You may also consider a Diploma in Performing Arts to help you take your education and career to the next level. Please select performing arts school below.
Overview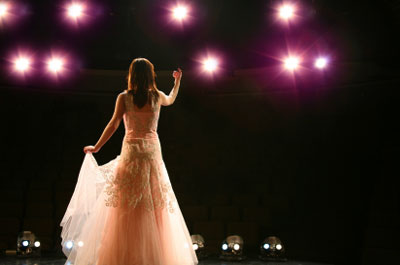 Why would I want a degree in Performing Arts?
Going through a performing arts degree program is important preparation for entering the field of performing arts. At a college or university, you will be able to interact with and learn from experienced professionals, gaining valuable insight into the field. Other professionals in the field are likely to give lectures or offer advice to students as well. You're also given many opportunities to practice the art by being in plays or other performances put on my the school. This gives you a chance to experience behind-the-scenes aspects of the performing arts as well as being on stage.
Job Description
What kinds of jobs could I get with a degree in Performing Arts?
There are a large variety of jobs to be found with a degree in performing arts. The somewhat obvious answer is as an actor, but there are more beyond that, as well. You could find a job as a director, producer, stage manager, lighting technician, camera operator, radio DJ, newscaster, dancer, musician, mime, clown, and more. The skills you gain from a degree in Performing Arts can also prepare you for other career paths, including public speaking, theater management, and political office.
5 Common Careers:
Actor
Director
Producer
Dancer
Radio Disc Jockey
Salary
What classes will I take to get a degree in Performing Arts?
You'll take basic courses such as Music Theater, Music Appreciation, Introduction to the Theater, Dance Foundations, Performance Courses, and History of Art. Depending on your specific area of study, you might take dance classes such as jazz, tap, or ballet, or if you're a theater major, you could take classes like History of the American Musical, stage combat, improvisation, Intro to Dialects, or a class on famous playwrights.
Career Outlook
What skills do I need to become a Performing Artist?
Self-confidence and self-awareness are necessaries if you plan on pursuing a career in the performing arts. Whether on stage, in front of or behind a camera, or on the radio, you need to be confident in yourself and able to step in and out of character with ease. You also need to be able to work well with others, be self-disciplined, be able to communicate well, and have good time management skills. A big requirement for working in the performing arts is to be able to take criticism well and learn from it. You may have to develop a thick skin, but be prepared to accept the criticism and be willing to critique your own work as well. Aside from this, it's also good to have a good memory, charisma, poise, creativity, and inspiration. It never hurts to have a few tricks up your sleeve either, so start practicing your juggling, miming, and balloon animal making skills.
Career Path
How do I become a Performing Artist?
It's good to start with a degree in performing art to give you the know-how and experience that you will need. It's also very good to have good contacts, and college is a really good place to get those! While you're working on your degree, audition for everything that you can. The more experience you get the better, both for your own sake (you learn from each experience you have) and for the sake of your resume. Don't balk at a small part – it could end up introducing you to people who can help you along the way and is still good experience. Keep auditioning after you graduate, and don't be afraid to try for crazy roles – you never know which role will get you noticed! If you're interested in going in a different direction, such as directing, producing, or radio, talk to people at school about the best way to go about getting these types of jobs. Apprenticeships and Internships are a great way to learn and get your foot in the door.
Performing Arts Schools (0)
...Please wait... more schools are loading...