Diplomas in English
Career summary: Writers and Authors
Average Salary

$63,200

National Average, Source: Bureau of Labor Statistics

Career Outlook

Poor

0% job growth by 2028, which is below average
Earn a degree in english from an accredited college
One of the best ways to prepare for a career in english is through a college education. A Diploma will help you develop entry level skills, general english know how and the basic english experience you need to start your career off right. You may also consider a Bachelor's in English to help you take your education and career to the next level. Please select english school below.
Overview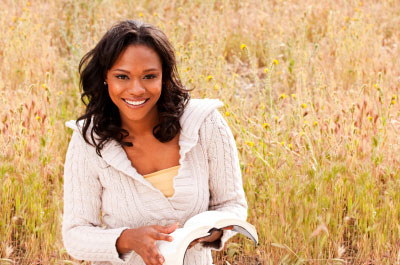 Why would I want an English degree?
Many people don't realize that a degree in English is very marketable in today's job market, and salaries for English majors are most likely higher than one would expect. In fact, many recruiters believe that one of the important things that is missing among many college graduates is writing skills. If you enjoy reading, writing, thinking, and creating, then a degree in English would be a good fit for you.
Job Description
What do people with English degrees do?
People who get their degrees in English have a variety of job choices when they graduate. As one might guess, most jobs for English majors involve a lot of reading or writing or both. Some of the most common careers that people with English degrees go into are listed below.
Technical Writers: They are professional writers who write papers and documents that are technical in nature. Examples of papers and documents that they write include user guides, design specifications, system manuals, etc.
Paralegals: They assist lawyers in their legal work. In some areas of the world, they are considered officers of the court, like lawyers are. In the United States, however, they are not. Their work involves obtaining documents, summarizing documents, scheduling appointments, consulting with their lawyers, and preparing documents for court.
Copywriters: They are in charge of creating and writing content for copy. This may be any content that is prepared for print, but usually copywriters create content for promotional situations such as print ads, television, radio, or other media.
Proofreaders: They are in charge of reading documents, books, ads, or anything that is to be published to check for errors. Errors may range from grammar, spelling, or stylistic mistakes. Proofreaders are relied on to be accurate, so they must be very meticulous about their work.
Publications Editors: Essentially they are in charge of managing the publications process. This includes recruiting and hiring staff, making sure publication runs smoothly, and making sure that publications are printed on time.
Other common options for English graduates include going into the education field, moving on to law school, or going into public relations.
Salary
How much do people with English degrees make?
Due to the various career options for English majors, there is a large spread of average salaries among those who have earned English degrees.
*Proofreader: $45,630
*Technical Writer: $72,850
*Editor: $61,370
Career Outlook
How popular are jobs for people with English degrees?
Jobs for English majors are more popular than most people think. Although some big publishing and public relations companies are downsizing, job growth rate is holding steady, while jobs for creating web content, blogging, and other online material continue to rise. Jobs for English teachers and English as a second language (ESL) teachers continue to be popular as well.
Career Path
How do I know an English degree is right for me?
An English degree isn't right for everybody, but it fits like a glove for other people. Some of the things you will want to ask yourself before making the decision to become an English major include: Do I like to read? Do I like to write? Can I handle criticism that is sometimes more subjective than objective? Do I like being creative? Am I a deep thinker? If you can answer "yes" to at least 3 of these questions, then you may want to strongly consider a degree and career in English.
...Please wait... more schools are loading...