Diplomas in Philosophy and Religious Studies
Career summary: Philosophy and Religion Teachers, Postsecondary
Average Salary

$75,240

National Average, Source: Bureau of Labor Statistics

Career Outlook

Very Good

11% job growth by 2028, which is much faster than average
Earn a degree in philosophy and religious studies from an accredited college
One of the best ways to prepare for a career in philosophy and religious studies is through a college education. A Diploma will help you develop entry level skills, general philosophy and religious studies know how and the basic philosophy and religious studies experience you need to start your career off right. You may also consider a Bachelor's in Philosophy and Religious Studies to help you take your education and career to the next level. Please select philosophy and religious studies school below.
Overview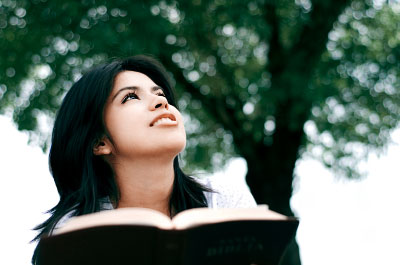 Why would I want a philosophy degree?
A degree in philosophy will give you critical skills that will prepare you for a variety of careers. Some of those skills include summarizing complicated material and solving problems; comprehensive command of grammar and vocabulary; formulating and defending ideas and concepts; concentrating for long periods of time; analyzing cause and effect; appreciating others' perspectives; proficiency in analytical and synthetic reasoning; and analyzing relationships between factors. Some of these skills may seem a little abstract, but they are pertinent in particular lines of work. If you would like to develop these types of skills, then a degree in philosophy would be one of the best degrees to earn.
Job Description
What do people with philosophy degrees do?
Philosophy degrees do not prepare people for a particular career or line of work, but philosophy graduates do have a set of skills that are very marketable. Some of the most common careers that people with philosophy degrees go into are listed below. Keep in mind that some of these career options require extra schooling for qualification.
Law: There are a variety of job opportunities in the field of law. Some of these opportunities include law clerk, lawyer, judge, paralegal, and professors. Due to the nature of law, people with philosophy degrees do particularly well in this field.
Education: Almost all universities and 4-year colleges offer courses in philosophy. There are also some private and public high schools which offer philosophy courses. In order to become a philosophy teacher or professor, one would need at least a master's degree in philosophy.
Journalism: In order to be a good journalist, one must be able to do many things well including doing research, analyzing facts, writing, etc. A degree in philosophy helps people develop these exact skills.
Publishing: The field of publishing employs people from all different kinds of backgrounds, including philosophy. A background in philosophy is good for people who want to go into publishing because of the critical thinking and writing skills that are acquired.
Politics and Public Policy: Philosophy degrees expand students' minds and open them to new ideas, which is very helpful in the field of politics and public policy. For those who are planning on getting a master's degree in public policy, government administration, international affairs, or a similar field, an undergraduate degree in philosophy would be good preparation and would help you stand out from the other applicants.
Salary
How much do people with philosophy degrees make?
The median salaries for some of the most common jobs for philosophy majors are listed below. This data was taken from the Bureau of Labor Statistics and is based on surveys that were taken in 2019.
*Lawyers: Their median annual salary was $122,960. The middle half of the occupation earned between $80,950 and $186,350Philosophy *Teachers: The median annual salary was $75,240.
*Journalists: Their median annual salary was $46,2700. The middle 50 percent earned between $31,450 and $75,920. The lowest 10 percent earned less than $24,520, and the highest 10 percent earned more than $117,170.
*Public Relations Specialist: The median annual salary was $61,150.
Career Outlook
How popular are jobs for people with philosophy degrees?
The job outlook and popularity for philosophy graduates are good. The growth rate for the most common jobs for philosophy graduates ranges between 6 to 21 percent, which is average to faster than the average growth rate among all jobs. Historically these jobs have been steady, and they are projected to continue to be that way into the foreseeable future.
Career Path
How do I know if a philosophy degree is right for me?
There are a few things that you should consider in trying to decide if a philosophy degree is right for you. First, you should be aware that a degree in philosophy will not prepare you for a particular job or career path. Second, if you are planning on getting a graduate degree in any discipline, a philosophy degree will help you develop the skills you need to succeed in that discipline. Third, if you know what kind of career you would like to pursue, then talk to employers in that field and ask them if they value applicants with philosophy degrees.
Philosophy and Religious Studies Schools (0)
...Please wait... more schools are loading...