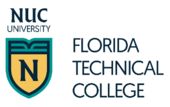 Request information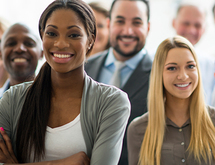 Location
20505 South Dixie Hwy
Cutler Bay, FL 33189
School

School Type:
Online, Campus
Degrees Offered:

Diploma

Bachelor's

Accreditation

Accreditation, Licenses, Affiliations, and Approvals.
NUC University (NUC) is accredited by the Middle States Commission on Higher Education, 3624 Market Street, Philadelphia, PA 19104. (267-284-5000) www.msche.org. NUC's Florida Technical College (FTC) and The Digital Animation & Visual Effects School (The DAVE School) are included in this accreditation. The MSCHE is an institutional accrediting agency recognized by the U.S. Secretary of Education and the Council for Higher Education Accreditation (CHEA).
The Baking and Pastelera and Culinary Arts Diploma programs at the Kissimmee campus are programmatically accredited by the Accrediting Commission of the American Culinary Federation Education Foundation (ACFEF). ACFEF Accrediting Commission is located at 180 Center Place Way St. Augustine, Florida 32095. Tel: (800) 624-9458. Fax: (904) 825-4758, E-mail: acf@acfchefs.net.
Florida Technical College is licensed by the Commission for Independent Education, Florida Department of Education. Additional information regarding this institution may be obtained by contacting the Commission at 325 West Gaines Street, Suite 1414, Tallahassee, FL 32399-0400, toll-free (888) 224-6684.
Florida Technical College is a member of the Florida Association of Postsecondary Schools and Colleges.
NUC University has three additional academic units: NUC University - Divisin Tcnica IBC (NUC-IBC), NUC University - Florida Technical College (NUC-FTC), and The Digital Animation & Visual Effects School (The DAVE School). Information about NUC, NUC-IBC, FTC, and The DAVE School is available at http://www.nuc.edu/, http://www.ibanca.net/, http://www.ftccollege.edu/, and http://www.dave.nuc.edu/.
Bachelor's Degrees
Diplomas
Medical Assistant Technician - Bilingual
Florida Technical College was founded in 1982 to provide post-secondary training in specialized business fields. The main campus in Orland opened in 1982, followed by the Lakeland campus in 1990, and the DeLand campus in 1997. Classes began at the Kissimmee, Pembroke Pines, and Tampa campuses in 2011, and the South Miami campus opened in 2015.
After 40 years of serving Florida's educational needs, Florida-Technical College has merged with NUC University which until now had been a sister Institution. In addition, NUC University brought two other colleges under its umbrella, The Digital Animation & Visual Effects (DAVE) School in Florida and IBC Institute in Puerto Rico, for a combined total of 15 campuses and 20,000 students in both Puerto Rico and Florida.
Below are the programs offered at Florida Technical College's campuses (not all programs are offered at all locations):
Beauty
Business
Construction Trades
Health
Hospitality & Culinary Arts
Information Technology
Choose what is right for you. Enhance your learning experience by enrolling in one of our Hybrid/blended programs, which combine on-ground and online instruction. Complete your interactive assignments online and come to campus for your practice labs for a convenient and interactive learning experience! Here are just some of the benefits of the blended programs: Class Schedule Flexibility, Online Courses Available 24/7, Online Assignments, Hands-On Labs, Face-to-Face with the Instructor, On-Ground and Online Campus Experience in a Blended Environment. (Not offered for all programs).
FTC offers degrees and diplomas in many specialties. The best way to learn more about us is to schedule an appointment with an admissions representative and take a no-obligation tour of one of our campuses.
*Financial Aid is available for those who qualify.
Request information