Home »
Criminal Justice Administration
Criminal Justice Administration Degrees
Career summary: Police and Detectives
Average Salary

$65,170

National Average, Source: Bureau of Labor Statistics

Career Outlook

Good

5% job growth by 2028, which is average
Earn a degree in criminal justice administration from an accredited college
The criminal justice system is how the government maintains social control and administers justice based on the laws it's passed. Criminal justice is comprised of law, law enforcement (police), courts, corrections, and other sanctioned agencies to implement and enforce laws. With a degree in criminal justice administration, you can be responsible for taking action to beat crime. You'll enter the ranks of the domestic army for peace and justice.
Overview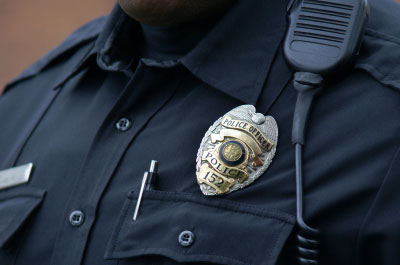 Why would I want a criminal justice administration degree?
If you wish to defend your country or community without taking an extended hiatus to the Middle East, this is the career path for you. It gives you an opportunity to put the "bad guys" behind bars, enforce the law, and keep your family and others' safe. You should be interested in criminal justice, law, policing, juvenile corrections, or security. This is one of the most important workforces in society, because it ensures our freedoms—of life, property, and happiness for all— are intact.
Job Description
What kinds of jobs could I get with a criminal justice administration degree?
This is a general field, and the line is hazy dividing it from law enforcement. Common careers include police officer, sheriff, highway patrolman, corrections officer, FBI or DEA agent, and detective. Other typical jobs for criminal justice administration majors are police captain, sergeant, police chief, detective, social worker, and security officer. You also have the choice of related fields like law, recreation, distribution services, managing and administration, military, teaching, and emergency medical services.
5 Common Careers
police officer
county/deputy sheriff
highway patrol officer
corrections officer

FBI

agent
Salary
How much do police and detectives make?
Members of the police force, including transit and railroad police and game wardens, average about $65,170 annually. The head honchos, or police supervisors (sergeant, captain, chief), are paid an average of $91,090.
Career Outlook
How is the job market?
Competition can get fierce for employment in state and federal agencies, but the outlook is more favorable at the local level. Careers in criminal justice administration are expected to grow about as fast as average, due to population growth. If you're bilingual and you've got some experience with the military or police science tucked under your belt, chances are great for you. Areas with higher crime levels or lower salaries will probably have more openings.
Career Path
What skills do I need?
Most places you go in criminal justice administration will expect you to be socially and psychologically healthy, and have the ability to interpret law and make decisions. You'll work in often challenging conditions, and sometimes you may see suffering and the horrible results of crime. You'll deal with many different kinds of people. An understanding of law is important for you to enforce the law, and this will be part of your instruction at school or training on-site. Organizational skills would be recommended, because you will likely be required to file reports, fill out paperwork, and take records for evidence in court. As a security or police officer, you will likely need to follow instructions, so make sure you can do that too.
What classes are required for a criminal justice administration degree?
Many positions in criminal justice administration require only a high school diploma. Should you choose to earn an associate's or bachelor's degree, the curricula will teach you the theories and principles of criminal justice, critical thinking, leadership and managerial skills, etc. Classes could include criminology, corrections, public safety, terrorism, psychology, computer crime, and others. Requirements will depend, of course, on the college of your choice.
Criminal Justice Administration Schools (11)
...Please wait... more schools are loading...