Bachelor's Degrees in Entrepreneurship
Earn a degree in entrepreneurship from an accredited college
One of the best ways to prepare for a career in entrepreneurship is through a college education. A Bachelor's Degree will help you develop entry level skills, general entrepreneurship know how and the basic entrepreneurship experience you need to start your career off right. You may also consider a Continuing Education in Entrepreneurship to help you take your education and career to the next level. Please select entrepreneurship school below.
Overview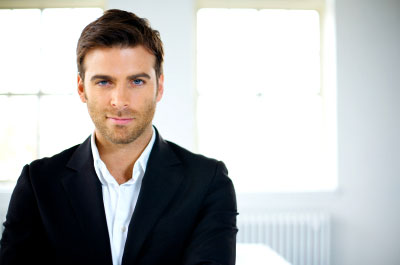 Why would I want an entrepreneurship degree?
There are many reasons why an entrepreneurship degree would be desirable. If you already know that you want to own your own business, this degree can help you with the organizational skills, creative ideas, and connections in order to help you succeed. If you're not sure that being self-employed is what you want to do, a degree in entrepreneurship can still be of benefit. It may spur your imagination and help you think of new business ideas; it may put you in touch with influential people in the business world who may help you get a position in a growing company; or it may just give you a well-rounded education in business which will help you succeed in the corporate world.
Job Description
What does an entrepreneur do?
In a concise definition, an entrepreneur is someone who starts and owns his or her own business. It can be individually or in a group. Under most circumstances, there is a lot of risk involved, but the payoffs can also be very rewarding.
Entrepreneurs can be found in literally all sectors of the economy. They are the ones who create a majority of the jobs in the US and European economies.
Some of the more common fields that entrepreneurs have ventured into in recent years include:
Technology: Think of all of the small companies in recent years that have been technology based. They span the range from teenagers making apps in their bedrooms to companies that exploded like Dell and Facebook.
Communications: Many American businesses involve the flow of communication. Many of the technology based companies could be considered communication crossovers. These kinds of jobs span from blogging to small cell phone companies.
Construction: The majority of jobs in the construction industry come from people who own their own businesses. Some of these jobs include general contractors, plumbers, electricians, painters, etc.
Healthcare: In the United States, we have a baby boom generation that is either approaching or already is in the "golden years." Due to that, opportunities in the healthcare industry have increased significantly. The entrepreneur opportunities in this field span from home health care services to emergency clinics.
Career Outlook
How popular are entrepreneur jobs?
Due to the nature of entrepreneurship, exact statistics are difficult to find. For example, these days, many people work a full-time job while starting a business on the side. One thing is for sure, though, entrepreneurship is becoming more and more popular, even among those who are close to retirement age.
There are many reasons for this growth in popularity, but one of the big reasons is because of the advancement in communications. The ways we communicate these days have created an environment in which small businesses can more easily thrive; so, if you are thinking about starting your own business, now would be an opportune time.
Career Path
How do I become an entrepreneur?
The ways of becoming an entrepreneur are almost as vast as the types of opportunities that are available in entrepreneurship. If you are set on becoming an entrepreneur, though, one of the best things you can do for yourself is to get a degree in entrepreneurship. Many entrepreneurs make common mistakes when starting out and at critical growth points in their companies. Having an education in how to start and grow a business can save a lot of heartache and help increase your bottom line at a quicker pace.
Getting a degree in entrepreneurship can also help you meet people who can help you get your business up and running. Many entrepreneurship degree programs are either taught by people who already own and run successful businesses, or they put you in touch with successful entrepreneurs who may take a personal interest in your ideas.
Entrepreneurship Schools (6)
...Please wait... more schools are loading...