Diplomas in Health Science
Career summary: Medical Scientists
Average Salary

$88,790

National Average, Source: Bureau of Labor Statistics

Career Outlook

Good

8% job growth by 2028, which is slightly faster than average
Earn a degree in health science from an accredited college
One of the best ways to prepare for a career in health science is through a college education. A Diploma will help you develop entry level skills, general health science know how and the basic health science experience you need to start your career off right. You may also consider a Bachelor's in Health Science to help you take your education and career to the next level. Please select health science school below.
Overview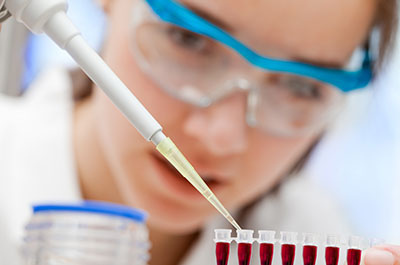 Why would I want a health science degree?
Medical scientists conduct research aimed at improving overall human health. They often use clinical trials and other investigative methods to reach their findings.
Job Description
What does a medical scientist do?
Medical scientists typically do the following:
Conduct studies that investigate human diseases and methods of preventive care and treatment of diseases
Develop instruments for medical applications
Prepare and analyze medical samples and data to investigate causes and treatment of toxicity, pathogens, or chronic diseases
Standardize drug potency, doses, and methods to allow for the mass manufacturing and distribution of drugs and medicinal compounds
Work with health departments, industry personnel, and physicians to develop programs that improve health outcomes
Apply for funding from government agencies and private funding sources, by writing research grant proposals
Follow procedures to avoid contamination and maintain safety
Salary
How much does a medical scientist make?
The median annual wage for medical scientists was $88,790 in May 2019. The median wage is the wage at which half the workers in an occupation earned that amount and half earned less. The lowest 10 percent earned less than $49,020, and the top 10 percent earned more than $159,680.
Career Outlook
How popular are health science jobs?
Employment of medical scientists is projected to grow 8 percent between 2018 and 2028, faster than the average for all occupations.
An increased reliance on pharmaceuticals, greater affluence that allows for more spending on medicine—along with a larger and aging population, and a greater understanding of biological processes are all factors that are expected to increase demand for medical scientists. In addition, new discoveries should open frontiers in research that will require the services of medical scientists.
Employment of medical scientists should grow, as a result of expanded research related to illnesses such as AIDS, Alzheimer's disease, and cancer. Research into treatment problems, such as antibiotic resistance, also should spur growth. Moreover, higher population density and the increasing frequency of international travel will aid the spread of existing diseases and possibly give rise to new ones. Medical scientists will continue to be needed, because they contribute to the development of treatments and medicines that improve human health.
Career Path
How do I become a medical scientist?
Medical scientists typically need a Ph.D. from an accredited postsecondary institution. Some medical scientists get a medical degree instead of a Ph.D., but prefer doing research to practicing as a physician. It is helpful for medical scientists to have both a Ph.D. and a medical degree.
Students planning careers as medical scientists typically pursue a bachelor's degree in biology, chemistry, or a related field. Undergraduate students benefit from taking a broad range of classes including life and physical sciences, mathematics, and disciplines that focus on developing communication skills. The importance of grant writing and publishing research findings makes writing skills essential.
Health Science Schools (3)
...Please wait... more schools are loading...